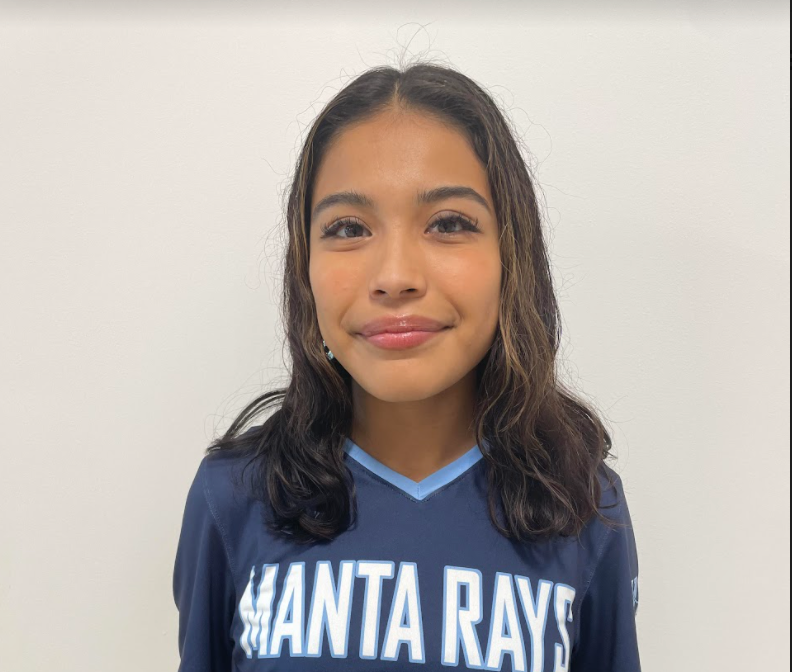 Senior Spotlight: Wendy Saynes-Ruiz
The Marco Island Academy Girls soccer team has been blessed with many hard-working women. They have had a very successful season, resulting in the victory of many games this year. 
Wendy Saynes-Ruiz has been a valued player on the team since her junior year. She plays right-wing. Now a senior, she can surely say that her dedication has paid off. 
"I chose to play soccer because my friends all convinced me to join and build the team," Wendy stated. Since joining the team, she has enjoyed playing and continues to help build the team and lead in many victories. 
The soccer field isn't the only place where Wendy has showcased her work ethic. This school year, she has dual-enrolled in various online and in-person college courses. As far as clubs go, she is an active member of Marco Island Academy's Key club and Sociedad Honoraria Hispanica (Spanish Honors Society).
Like many students at M.I.A, Wendy favors art classes. She states, "It provides me with a creative outlet in my busy school, social, and work schedule. I adore Mr. Totten, he's such a great, kind person, which makes a perfect class environment." 
Outside of school, Wendy's life consists of going out at night with friends, watching the sunset, going for runs, and maintaining a part-time job. 
After high school, she plans on attending a university and majoring in Civil Engineering. She said she would love to pursue a career in science. However, she is unsure if she would pursue soccer as a sport or not when out of high school.