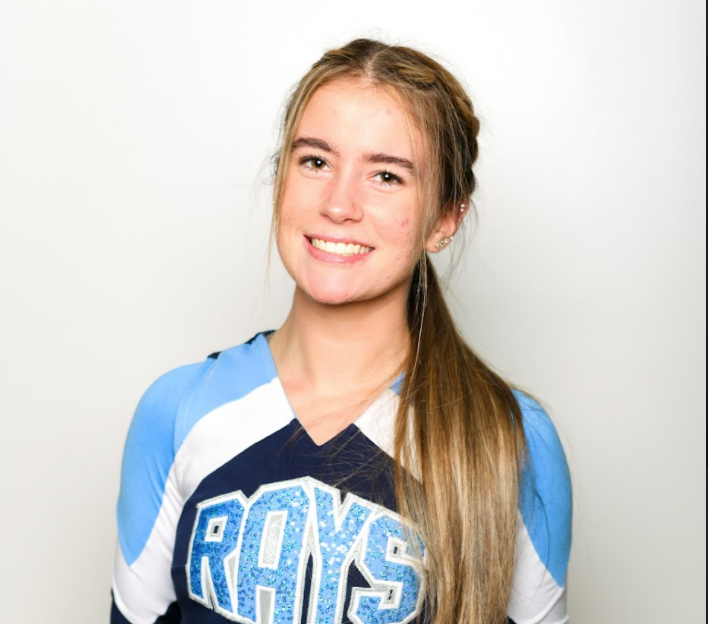 Senior Spotlight: Cadence Snover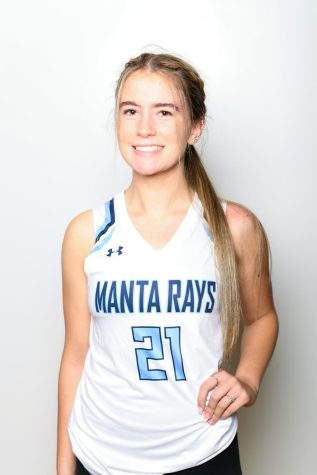 Marco Island Academy senior Cadence Snover has been cheering and showing her spirit since eight years old. She is now a team leader for the Marco Island Academy cheerleading team, alongside her twin sister Jocelyn, and her friends Michelle Armas, and Lily Douglas. Cadence is mainly a base for her team but enjoyed her time as a flyer before high school. 
MIA has received new coaching staff for the cheerleading squad this year and according to Cadence, the team has never been closer. With Coach Joy and Coach Leslie, there is never a dull moment. Cadence finished by saying, "We started as a team and ended as a family."
One of Cadence's most unforgettable moments was during a Fort Myers football game. She remembers looking"… at Jocelyn, Lily, and Michelle, and right then and there we decided that we were going to be cheering for a football game in the pouring rain." Cadence and her team preserved and cheered through the rain despite the other team's cheerleaders taking cover under a tent. 
Watching her teammates grow, and becoming closer with them as a whole, has been a massive highlight for Cadence. Not only was Cadence cheering on the sidelines, but she was also taking on the court. She has played basketball since her sophomore year of high school. 
Graduation brings a lot of emotions for her. 'Sadness' and 'happiness' as she knows it's time to move on; however, MIA will always hold a special place in her heart. After graduation, Cadence hopes to attend University, though she is still undecided on where and plans on studying sports psychology.