Top 5 Desserts You Should Try This Summer!
1. Strawberry Citrus Ice
Get this sweet and citrusy ice using Taste of Home's recipe. To prepare, you'll need ¾ cups of sugar, ½ cups of water, ¼ cups of lime and orange juice, and 3 cups of fresh strawberries. First, you need to process the strawberries and turn them into one smooth mixture. This step can be done with a blender or even a food processor. The second thing that must be completed is the sugar syrup. In order to develop this syrup, you must boil ¾ cups sugar and ½ cups water together until it dissolves. The last and final step is taking the blended mix and the syrup, and combining them together. Let the mixture cool, and eat!
2. Rainbow Candy Pops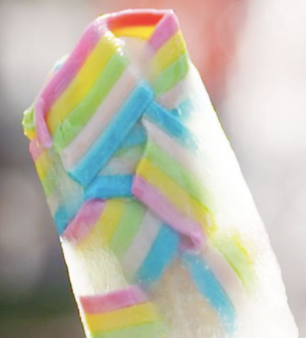 You can make this delicious candy ice pops in under 10 minutes following Delish's instructions. The ingredients for 4 ice pops are …
2 c. sprite

6 rainbow rope candies
First cut each rope into small pieces, twisting them until they stick together. Place these ropes into your ice pop molds and fill the containers with the soda. Freeze your popsicles until frozen and eat!
3. Blueberry-Lemon Icebox Cake
This blueberry-lemon icebox cake is the perfect summer treat as it's both sweet and tart. According to BonAppetit, you'll need ¾ cups powdered sugar, 8 ounces of mascarpone, 2 tablespoons of grated lemon zest, 2 ½ cups of chilled heavy whipping cream, 1 cup of lemon curd, 1 ½ cups of Blueberry-Chia Seed Jam, and ⅓ cups fresh blueberries. Preparation for this cake is the hardest part. After getting a 9×5 loaf pan, repeat the pattern… 
Graham cracker. 

Lemon cream. 

Blueberries. 
This pattern will allow the cake to blend together, creating the perfect taste.
4. Rainbow Waffle Sandwiches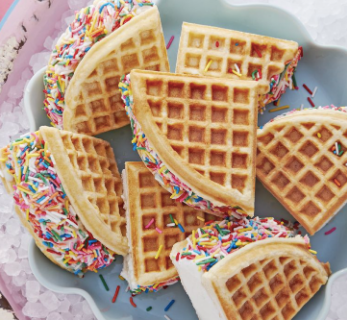 Make the summer brighter with these mini sandwiches! You'll need all-purpose flour, 1 tbsp of sugar and baking powder, ½ tsp baking soda, 1 ½ cups of buttermilk, 2 large eggs, ½ stick of unsalted butter, 2 pints of vanilla ice cream, and multi-colored sprinkles. Following Country Living's instructions you … 
Mix flour, sugar, salt, and baking powder/soda into a bowl. Then in a separate bowl, mix eggs, buttermilk, and melted butter into a bowl. Add the buttermilk mixture into the flour one, and stir them together. 

Heat up your waffle iron and place ½ of batter in each one. Wait for 5 to 6 minutes until they turn golden brown. 

Scoop your vanilla ice cream onto the waffles, creating a sandwich. Place sprinkles gently around the visible ice cream. Freeze them until firm and serve
5. Cherry Limeade Ice cream Float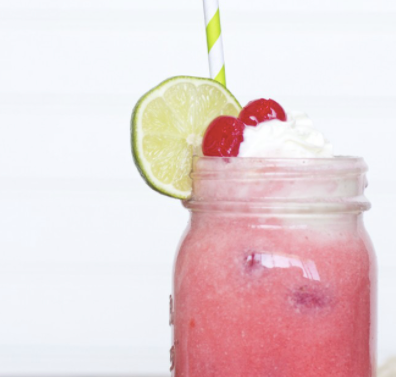 Take ¼ lime, 2 tbsps of maraschino cherry juice, lime juice, 2 scoops of vanilla ice cream, marshmallows, and about a cup of limeade and mix them into a glass following Yellow Bliss Road's instructions …
Place some cherry juice along with lime on the bottom of your cup. 

Take your desired amount of ice cream and add it on top. 

Finish off your float with limeade and marshmallows.