Morning Announcements – March 29th 2021
Athletics:
Tennis: Good luck to our boys' tennis team! The boys host Village School of Naples at 4 p.m. Go Rays!
Activities:
Humanities & Cultures Club: There will be an informational meeting for students and parents on the deck for the 2022 trip to Portugal and Spain on Wed., April 7 at 6:00 pm. If you are at all interested in having the time of your life in 2022, please come to the meeting, and also, let Senor Higuera or Mrs. Galiana know that you will be attending. The best time to register is NOW because the price is lower, the monthly payments are low, and there is no down payment required at this time. If your parents need reassurance, we can help with that. Don't miss out!
Performing Arts: To celebrate World Theatre Day and the close of Theatre in Our Schools Month, Thespians will be having a pizza party at lunch today for anyone interested in joining the Thespian Society, which is the International Honor Society for Theatre. Come learn about the honor society, what we do, and how you can join one of the largest performing arts honor societies in the world!
National Honor Society: We will be taking our yearbook photo this Wednesday in Room 301 at the beginning of lunch. Also, please don't forget to make cards for the nursing home or for the healthcare workers these are due by Thursday.
Yearbook: Attention students! The Yearbook needs your photos. They can be any photos that include MIA students and are school appropriate. You can find the link to submit these photos on your class's Google Classroom or the slip of paper passed out during mentoring. Submit them as soon as possible as the yearbook deadline is approaching. Remember, the more photos you submit, the more you will be in the yearbook!
Daily Affirmation: "You can't fall if you don't climb. But there's no joy in living your whole life on the ground."
About the Writer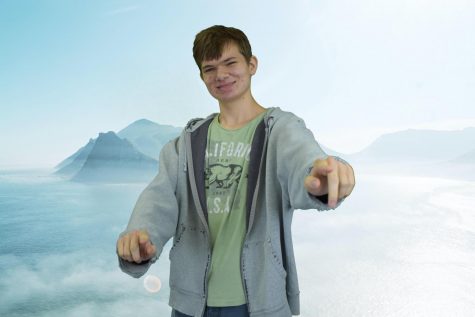 Phoenix Gutierrez, Digital Media and Layout Editor
Phoenix Gutierrez is a junior at Marco Island Academy and the Digital Media and Layout Editor for The Wave. He is also the webmaster and a member of Key...