Top 5 Affordable Mods
Chances are, your truck is your baby. It's your most prized possession, and you keep it clean and are proud of it. Whether you own a 2-wheel-drive or a 4-wheel-drive truck, there are several modifications you can make. You've got a blank canvas when it's stock, but there are several modifications you can choose from. So where do you start? What's your budget? Here are five modifications you can make to your truck that will make your truck look meaner for $500 or less.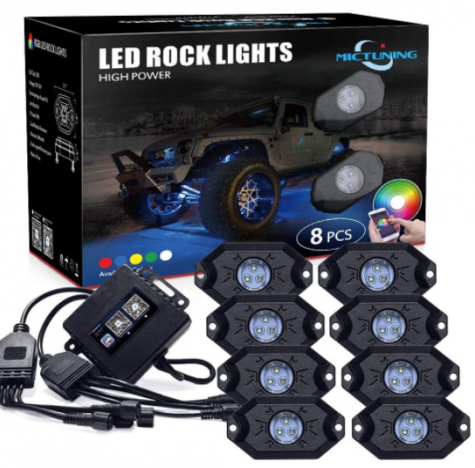 1. Lighting – Rock Lights
Think your truck isn't 'lit' enough? Pick up some rock lights and your truck will go from boring to styling in no time. There's no specific brand or fitment type – they're universal. You can buy packs of 4, 8, 10, or even 12 lights and put them wherever you'd like. Just some wiring and a switch to turn them on and you'll be good to go. Search for some rock lights on Amazon and you'll find several options ranging from $40 to even $150. Amazon's Best-Selling category features MicTuning's Second Generation package of 8 rock lights for just $90. You'll need a switch to turn them on though, and that'll run you about $10.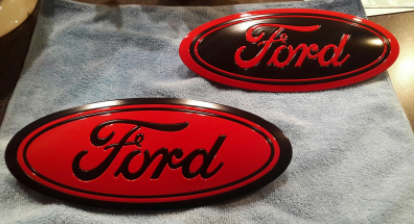 2. Color Changed Emblems
Tired of that ugly chrome? Want to black-out your black truck or add some color to your white truck? All you need is some Scotch-Brite pads and a can of spray paint, your choice of color of course. This is probably the cheapest mod you can do. You can't buy individual Scotch-Brite pads, but you can buy a box of 20 on Amazon for just $20. As for the paint, well that'll run you about $5 – depending on what color/brand you get. So for $25, you could easily black out all your chipped or faded chrome and give your truck a clean look. And if you want to be different and paint your emblems pink, well no one's stopping you.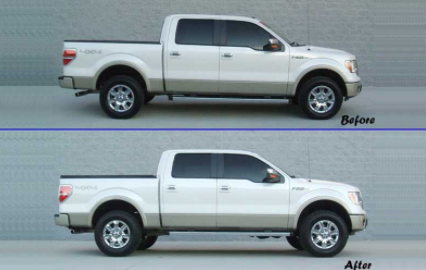 3. Leveling Kits
All trucks come from the factory with a higher rear end. Automakers do this to balance out the truck when there's a heavy load in the bed. Some look more uneven than others, while some don't even look as bad. Regardless, a leveling kit will give your truck that nice and leveled look for anywhere between $70 to $200. With this comes another opportunity…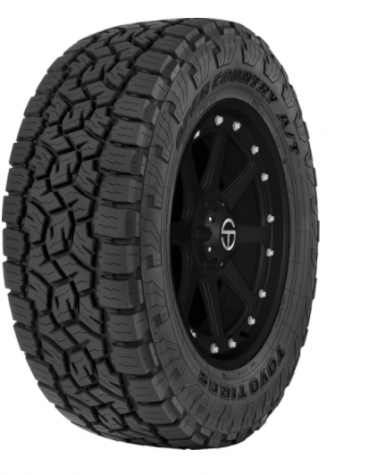 4. All-Terrain Tires
Want some new rubber? Well, a set of Toyo Open-Country All-Terrain tires will give your truck enhanced capabilities and a beefier look. Whether you drive an old Tacoma or a new F150, purchasing A/T tires will add more comfort when venturing on or off-road. Toyo's Open-Country's are about $120 each, and a set of four will set you back just above $500.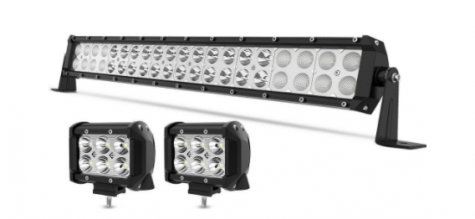 5. LED Light Bars / Pod Lights
A must when going off-road at night, LED light bars or light pods will dramatically improve your vision on the trails. Be careful though, the legality of this varies depending on which state you live in. Some light bars are super bright, while others are more moderate. It all depends on your preference. The same thing goes for the light pods – you can even get a package deal of both a light bar and two pods! That'll run you anywhere between $30 and $120, as you can opt to just get one or get the package deal. Lumens vary, and if you want a good product you'll be paying a bit more.