Morning Announcements – February 10th, 2021
Athletics:
Track: Good luck to our boys' and girls' track team tomorrow at Palmetto Ridge High School. The team will be dismissed at 2:45 p.m.
Go Rays!
Volunteer Opportunity: Need volunteer hours? Students please check Google Classroom for an upcoming volunteer opportunity to be held on Saturday, February 21. There is also an opportunity to volunteer at the Marco Island Historical Museum as a greeter. See Google Classroom for more information!
Activities:
Performing Arts: MIA Performing Arts presents "In Sickness and In Health: A Virtual Valentine Event." The event will premiere on YouTube this Saturday night at 7pm and feature 3 original short plays written by Riley Letendre, Anthony Politi, and Mr. Dayett, as well as a multimedia art show featuring Mr. Eder's Creative Photography class. See the flyers or follow the Performing Arts on social media for more details.
SGA: Bring a friend and join us for some Valentine fun! There will be music, food, and crafts. Join us on campus from 5 p.m. to 7 p.m. for a fabulous evening!
Boo Boo & Biffle Grams: Only today and tomorrow to SHOW your LOVE… by buying a boo boo grams for that special someone or biffle grams for some irreplaceable friends. Find us at lunch or let us come to you during mentoring and purchase one to show your passions.
Spread the love: In honor of this week of love, let's finish the week wearing something in a color of love like pink, purple, or red on Friday.
Daily Affirmation: "Love is, of all passions, for it attacks simultaneously the head, the heart, and the senses."- Lao Tzu
About the Writer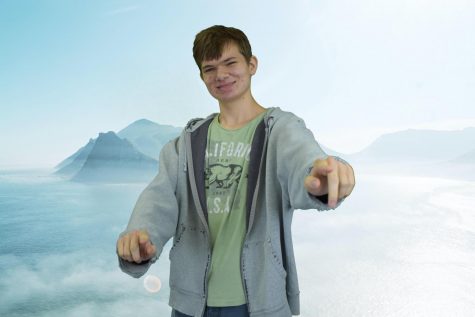 Phoenix Gutierrez, Digital Media and Layout Editor
Phoenix Gutierrez is a junior at Marco Island Academy and the Digital Media and Layout Editor for The Wave. He is also the webmaster and a member of Key...