In Sickness and In Health: A Virtual Valentine Event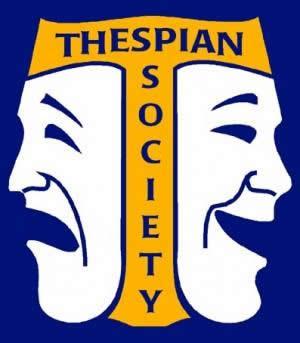 MADE WITH SUGAR, CORN SYRUP…AND LOVE!
MARCO ISLAND ACADEMY PRESENTS
" IN SICKNESS AND IN HEALTH: A VIRTUAL VALENTINE EVENT"
In a twist on theatre that has temporarily become the "new normal," the Performing Arts
Department at Marco Island Academy presents its second virtual theatre event of the
2020-2021 school year, "In Sickness and In Health: A Virtual Valentine Event." This unique
event, which features three brand new plays written by students, alumni, and faculty, and a
multimedia art show will premiere on YouTube on Saturday, February 13th at 7:00 pm ET.
(tinyurl.com/MIAPerformingArtsYouTube). While the event is free, donations to the Marco Island
Academy's Performing Arts program are greatly appreciated (gofundme.com/miaperfarts2020).
This event is the culmination of MIA's third 48-hour Playwriting Bake-Off Challenge, a form of
writing used by renowned playwright, Paul Vogel. Students, teachers, staff, and friends of MIA
were tasked with the challenge of writing an original play in 48 hours based on a series of
ingredients: a crush, a gift, something sweet, an expression, and a puzzle. The ingredients were
left up to the interpretation and imagination of the writers. Three of the submitted plays will be
featured in the virtual event: The Riot Diaries by MIA junior, Riley Letendre, Tough Love by
Anthony Politi (MIA '19), and The Missing Piece: A 10-Minute Musical by Performing Arts
Director, Mr. Christopher Dayett.
To add a little more love to the mix, MIA's Art Instructor, Mr. Rob Eder, challenged his Creative
Photography students to write their own Shakespearean-style sonnets inspired by "Valentine's
Day," photograph a visual representation of their sonnets, and then put the works together in a
digital format. Since Mr. Eder's students were unable to have any of their work hang in the
gallery at the Marco Island Center for the Arts this year due to the pandemic, this gave the
students the chance to have their work featured online. Taking it a step further, artists recorded
themselves reciting their sonnet, making this a multimedia "living" art show that taps into the
emotional side of teenagers and Valentine's Day.
Nearly 20% of the MIA student body is involved in the show in some capacity – whether acting,
directing, showcasing their art, running the social media campaign, and even writing part of this
press release – making this a truly collaborative theatre event filled with love.
The Featured Plays
The Riot Diaries by Riley Letendre
Synopsis: Jenna, Delaney, and Ariel, teenage girls in the mid-1990s, living as a part of the "riot
grrrl" punk subculture of the time. They lament over boys and their love lives in a way
that seems not unusual for most teenagers…except it is.
Starring: Bella Burgos, Grace Fields, Rachel Weiner
Directed by: Riley Letendre
Tough Love by Anthony Politi (MIA '19)
Synopsis: Byron is sitting alone in a park when he spots his friend, Barry. Barry sits beside him
and opens up about his troubles with love. Byron does his best to teach Barry how to
find the right girl for him while learning about himself in the process. The two come to
better understand romantic love, as well as appreciate the brotherly love within their
friendship.
Starring: Harvey Millar (MIA '19), Anthony Politi (MIA '19)
Directed by: Anthony Politi
The Missing Piece: A 10-Minute Musical by Mr. Christopher Dayett
Synopsis: Ben, a bachelor in distress who longs to be rescued, is visited by Jac, a climber who
longs for adventure. Both share a love of putting puzzles together, and it just so happens
that Jac holds the missing piece to Ben's unfinished puzzle.
Starring: Harvey Millar (MIA '19), Alyssa Price (California-based theatre artist/TikToker)
Directed by: Mr. Christopher Dayett
MARCO ISLAND ACADEMY is a public charter high school on Marco Island. The school's
mission is to provide a student-centered, well-rounded, interdisciplinary education. Students
engage in critical thinking while focusing on math, science, technology, arts, environmental and
global studies. The Academy upholds the highest standards of excellence, integrity, respect,
and social responsibility while guiding students to achieve post-secondary success. The vision
of Marco Island Academy is to form an integral partnership among students, teachers, parents,
and the community. Together, a culture of high expectation, collaboration, and service can be
created that will prepare students to succeed in an increasingly complex global society.
Marco Island Academy's Performing Arts program strives to empower students to imagine,
create, and inspire by providing a positive, safe, and fun outlet as they discover and explore the
creative world of the performing arts and how these disciplines can be applied to everyday life.
Class offerings include Theatre, AICE Drama, Musical Theatre, Production Design & Marketing,
and Film. Co-curricular opportunities include musical/play performances and competing at the
District and State levels through the Florida State Thespians (part of the International Thespian
Society, the theatre honor society). For more on the Performing Arts program and/or to learn
about Marco Island Academy, visit www.MarcoIslandAcademy.org/thearts or follow the
Performing Arts on social media @MIAPerfArts.
About the Writer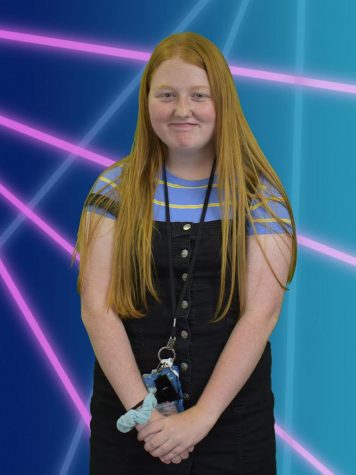 Riley Letendre, Managing Editor
Riley Letendre is a senior at MIA and the Managing Editor for The Wave. She is also involved with theatre and Thespian Society. Her passions lie in writing...