Morning Announcements – February 5th, 2021
Athletics:
Basketball: Our boys' basketball played Donahue last night in the PCAC Championship and brought the trophy home, winning on senior night in front of a packed crowd. Congratulations to our boys for an incredible season.
Soccer: Good luck to our boys soccer team TONIGHT in the district championship, they face Community School at 6 p.m.
Jackets are in. If you have not received your's, the $48 must be turned into Miss Roberts, immediately to receive it.
The following students should report to the athletics office at this time for a brief moment: Ever Davis, Ivan Harrison, Ryan Palumbo, Zeke Morris, Emilee Morris.
Shout out to our girls for an amazing game against FBA last night. The girls didn't get the outcome they wanted but still advance to the regional quarterfinal on Tuesday, February 16th.
Volunteer Opportunity: Need volunteer hours? Students please check Google Classroom for an upcoming volunteer opportunity to be held on Saturday, February 21.
Activities:
Performing Arts: Auditions for A Year With Frog and Toad are postponed until next week. Please check the Google Classroom to sign up for a new date and time.
SGA: The Student Government Association is having a car wash fundraiser tomorrow at Kretch's Restaurant from 8:30 am to 12:30 pm. This fundraiser benefits MIA's Student Government Association and MIA's SENIOR prom. Students who volunteer for this event will receive volunteer hours and can see Senora Higuera to sign up.
Spanish Honor Society: Attention all Spanish Honor Society members–shirts have arrived and are available in Señor's room. Please remember to come out and help at the car wash this Saturday at Kretch's from 8-12, you NEED the service hours! Represent and wear your new shirt!
Also, we will have a general meeting during lunch on Monday, February 8th. It is very important to attend this meeting as we plan our next school event!
Boo Boo & Biffle Grams: Love is in the air!!!! And the Interact club is selling boo boo grams for that special someone or biffle grams for those irreplaceable friends. Find us at lunch or let us come to you during mentoring and purchase one to show your passions.
Daily Affirmation: "Love yourself first and everything else falls into line. You really have to love yourself to get anything done in this world"- Lucille Ball
About the Writer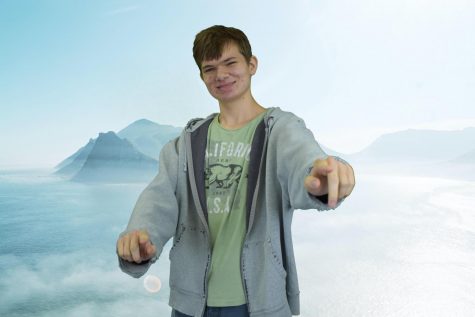 Phoenix Gutierrez, Digital Media and Layout Editor
Phoenix Gutierrez is a junior at Marco Island Academy and the Digital Media and Layout Editor for The Wave. He is also the webmaster and a member of Key...