A Teenager's Guide to Living on Marco Island: The Marriott
When you first drive over the bridge and the City of Marco Island begins to appear, you think that it'll be the best time of your life. The sun is bright and shining, the water below is glistening, and it feels like everything is perfect. 
This may be the case for some people, like snowbirds and first-time vacationers. However, when you've been here for a while, you begin to realize that it's just an island with practically nothing for a teenager to do. 
One thing that will always catch a teenager's attention is the Marriott. Going to the Marriott means hanging out with all your friends, having fun at the pool, and getting a great tan. It's basically the place that everyone will go to when there is nothing else to do, basically all of the time. 
The Marriott is located at 400 S Collier Blvd, Marco Island, FL. It's a four-star hotel that has many things to offer. You could also always walk up from the sand directly to the pools. 
The best part about the Marriott is that it is located right on the beach. So, if the pool starts to get boring, you can mess in the waves or tan in the sand. 
The ideal Marriott attire includes a bathing suit, and either a t-shirt or shorts – either is fine.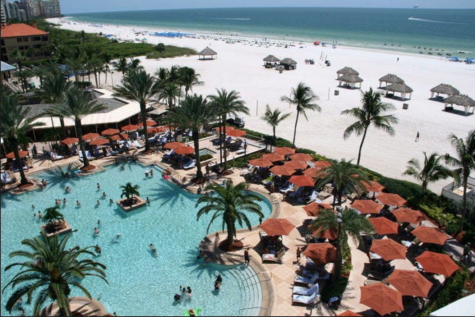 Bringing a small backpack to keep your personal items in is always a good idea when you are at the pool or beach. You must always remember sunscreen, especially if you're planning on staying for a while. 
Even though the massive hotel is free to enter, there are many tasty but expensive places to eat. So always try to bring some cash with you, you will get hungry. There is a nice gym near the spa, many places to shop, and 10k Alley along with restaurants. 
10k Alley is a decently sized arcade that includes many fun games, as well as a restaurant inside. One of my personal favorites is bowling. The arcade has a few mini-bowling lanes that can be paid for by the round. Bowling also includes a round booth to allow you and all of your friends a place to sit, drink milkshakes, and have a great time. Mini-golf, basketball,  and so many more games are there for you to enjoy. It can get pretty expensive, however, but the experience is free to enjoy. 
When the day starts to come to an end, there are restaurants and ice cream shops right up the street. It only takes a few minutes to walk and always brings a great end to the day. 
The next time you can't think of anything to do, go to the Marriott. Bring a friend and plan on having a fun time.
About the Writer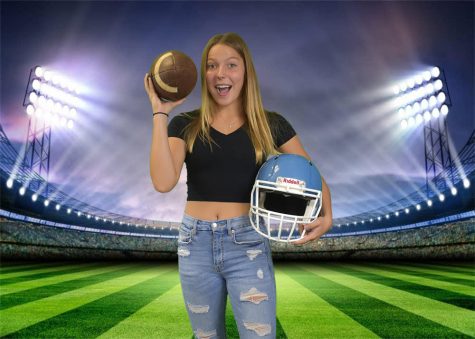 Caitlyn Sadofsky, Sports Editor
Caitlyn Sadofsky is a sophomore at Marco Island Academy. She went from being called "freshman" to the Sports Editor for The Wave. To stay involved,...