Teacher Feature: Mr. Sotolongo
Unfortunately, over the summer Mr. Wood decided to leave Marco Island Academy to stay home with his wife. Although his shoes were hard to fill, MIA was blessed to find Mr. Saul Sotolongo. His path to becoming a teacher was not the most conventional.
Mr. Sotolongo is originally from Louisiana, and had lived there for most of his life. He attended college to become a biology teacher. After his studies he was not sure what he wanted to do, so he joined his family's auto repair company. After many years of working there, he decided he wanted something else out of his life. So, he went to law school.
During his time at law school, the recession hit. Because of the recession, there were a limited number of jobs available to him, so he just "took the first job that offered him money." This job turned out to be a Disability Determination Lawyer for the Social Security Administration.
This job determined if an individual's application for government assistance met the criteria to receive aid. Even if someone was just below the line, they couldn't receive assistance, so, "it was very rare that we said 'yes' to someone" explained Mr. Sotolongo.
When Mr. Sotolongo saw the opportunity to leave that job, he left to go teach in Florida, an opportunity his coworkers were excited and jealous of. This job brought him back to the beach and the "year round boating season" which he had been missing since he lived in Louisiana.
Mr. Sotolongo taught biology at LaBelle High School in Hendry County. He liked working there, but he "wanted to work closer to the beach," so he and his wife ended up moving to Marco Island. He saw an opening at MIA, and started as a substitute teacher for the Science Department.
The hardest part about being a substitute, he says, is having to implement someone else's lesson plans. He is very excited to teach biology next year, as well as Marine Biology and Environmental Science. Even though Mr. Sotolongo has not taught these subjects before, he is excited to learn and experience this new adventure with his students.
Despite Mr. Sotolongo's short time here at MIA he has certainly had an impact on his class. He hopes that he has helped his students develop a better understanding of the subject, and he hopes that he brings a lot to these kids and further their education.
Mr. Sotolongo is hoping that next year, he will be able to have a lasting impact on his students in his new classroom. He also hopes to help "expand the Biology Department" because he says that the curriculum could be expanded to its full potential.
We are very thankful that Mr. Sotolongo has decided to move to MIA. His impact on the Science Department will greatly help our students. Needless to say, he is a welcome member to the MIA family and brings a wealth of experiences along with him.
About the Writer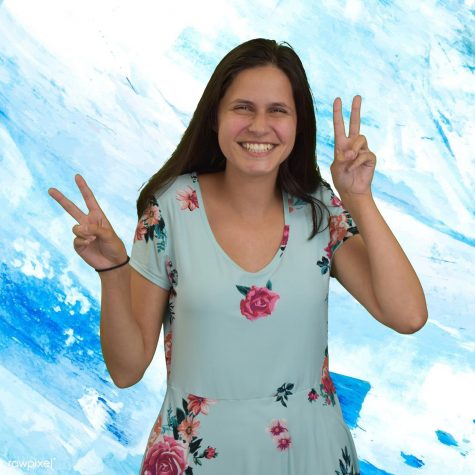 Lily Braun, Features Editor
Lily Braun is a junior at Marco Island Academy and the Features Editor for The Wave. She isn't involved in much, but she is hoping to become more involved...