Play Ball!
The spring season is looking extremely promising for the baseball program. The Rays earned their first win of the season, crushing Everglades City High School by 16 runs.
The season began with a jam-packed tryout, and only fifteen made the cut. This year's team consists of many returning players, and some new faces.
Newcomers Johnny Watt, Zach Ferroh, Shamus Coyle, Allan Borges, Matthew Grabyill, Ben Macko, and Colby Chute join returning underclassmen Andrew Borges, Tyler Chute, and Connor Ragan, and seniors Dominic Moller, Ryan Gangl, Michael Lacava, Hunter Delgado, and Landon McLain. 
The team has worked harder than any of MIA's past baseball teams already. With preseason workouts, two to three hour-long practices almost every night, this team is working extremely hard to have a successful season. 
 Four year player, Michael Lacava, stated that the "energy and dedication the team is bringing this year assures me of amazing growth as a team." 
Dominic Moller, also returning for his fourth year, has been encouraged by the team's determination stating that the Rays "have the most promising young team" and are " hoping to improve from last year." 
Players to watch this season are Michael Lacava who dazzles defensively, ace pitcher Ryan Gangl, Connor Ragan who leads the team in batting average, and speedster Johnny Watt on the basepaths. 
The Baseball team will be playing all their home games at Tommie Barfield. Be sure to check out the baseball schedule and score updates on www.themiawave.org. 
About the Writer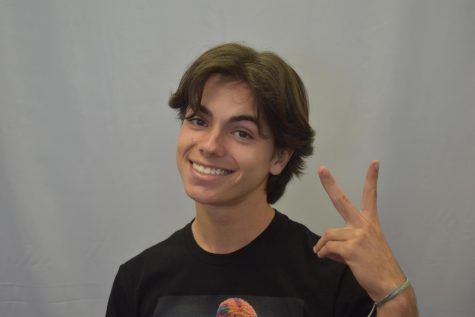 Hunter Delgado, Staff Writer
Hunter Delgado is a senior at Marco Island Academy. He plays football and baseball and enjoys spending his free time with friends. He also enjoys the outdoors...