Volleyball: MIA v. Bonita, 9/11/19
At first, the Academy Rays Volleyball Team was quite surprised by their opponents when they walked into the gym that afternoon. The talk around was that this game was a shoe-in, but The Marco Volleyball Team was in for quite the shock. Once the Rays quickly found out that Bonita Springs was an equal competitor, the Rays switched into game mode and took out Bonita Springs in three sets! You honestly can't expect anything less from those Lady Rays! With 20 total kills and 11 aces across the board, the MIA Volleyball team truly proved that they can rise to any occasion. This past weekend the Rays participated in a tournament against the biggest rival in all MIA sports, Lely High School. Stay tuned for the results.    
About the Writer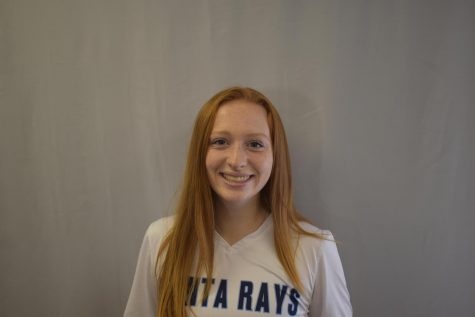 Ellie Ball, Contributing Writer
Ellie Ball is a Senior and a first-year writer for The Wave. 
When she is not getting us really small briefs once every two months, she is injuring goalies...