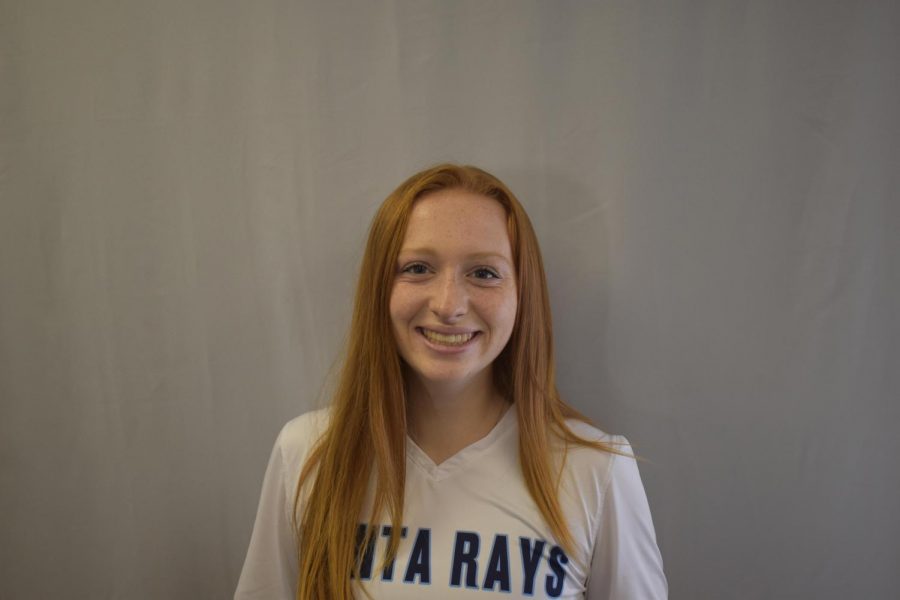 Ellie Ball is a Senior and a first-year writer for
The Wave
. 
When she is not getting us really small briefs once every two months, she is injuring goalies and getting offsides numerous times on the soccer field.
Ellie also is a player on the volleyball team, who was known for being the team's top headcase for a solid four years straight. 
In her free time, she can be found "attempting" to get a tan at the beach or struggling to delegate jobs for Key Club since she usually procrastinates doing so until a day before the meeting. 
Ellie enjoys writing when it's convenient and is a huge supporter of Grammarly since she has the worst grammar of all of the staff writers for The Wave.
Ellie Ball, Contributing Writer
Sep 15, 2019

Volleyball: MIA v. Bonita, 9/11/19

(Story)

Sep 12, 2019

Volleyball: MIA v. Everglades, 9/10/19

(Story)

Sep 09, 2019

Volleyball: MIA v. Donahue, 9/5/19

(Story)

Sep 09, 2019

Volleyball: MIA v. Golden Gate, 8/29/19

(Story)

Aug 30, 2019

Volleyball: MIA v. Village School, 8/26/19

(Story)

Aug 27, 2019

Volleyball: MIA v. Donahue, 8/22/19

(Story)

Aug 27, 2019

Volleyball: MIA v. Mason Classical Academy, August 20th, 2019

(Story)