Buzzkill: Top 5 Most Pointless and Bizarre Tourist Traps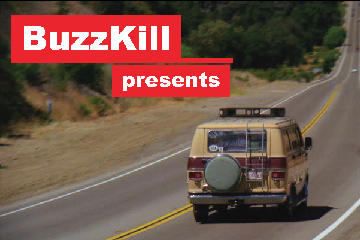 Summer's coming up and it's time for summer vacation! There's always places that are must-sees and places that you can't miss out on. But, what people don't tell you are the places NOT to visit. These places sure do see their fair share of tourists, but…trust me, you'll rethink your ideas after reading this!
1.  South Of the Border Attraction (Dillon, South Carolina)
This theme park, or whatever, is just falling apart – literally. It features a restaurant, gas station, campground, multiple rides, and a sombrero observation tower. Built in the 1950's, this place isn't much of a fiesta as it's certainly in need of a renovation…a MAJOR renovation. Or, to save the headache, let's tear it down! This roadside place isn't worth an extreme detour on your summer vacation this year. Es no bueno, señor.
2. Goats on the Roof (Pigeon Forge, Tennessee)
What do you do when you have a bunch of goats and a dilapidated tin building? You put the goats on the roof and charge money for people to feed them from the roof. A little building with a gift shop, nitrogen ice cream, and yes…goats…on the roof. I mean, you have GOAT to be kidding me right?! Honestly people, this was just a baaaaaaaddd idea!
3.  Area 51 (Rachel, Nevada)
Ok, military bases are usually pretty cool, but this is just a mockery of what could've been amazing. Area 51 is an information center/military landmark that is said to have alleged "UFO sightings." It's crazy how some people are fascinated with dusty dirt roads and barbed wire fences. If you believe in the conspiracies about aliens, then this is the ultimate attraction for you.  In this case, the E. T. stands for Extra Terrible, and if I were you, I'd definitely look at some pictures before you plan to visit (if you still want to)…everything is not what it seems.
4.   Desert of Maine (Freeport, Maine)
Nothing says summer vacation like a glorified sandbox in the middle of nowhere. Many tourists flock here to catch a glimpse of it, but the locals here steer clear of this trap. The sand was from a supposed "glacier wash out" during the Ice Age. Who knows if this actually is true, though? It's mostly used as a campsite, and there's not much to it besides an old plastic camel figure and a sign that says "Desert of Maine," as well as some "historical" farm equipment, since there used to be a farm there. It's no guarantee you'll see anything that will blow you away, but the cacti there sure do look sharp. You're sure to find this place a HOT mess!
5. World's Largest Ball of Twine (Cawker City, Kansas)
It's literally a ball of twine. This is probably the weirdest thing on our list, and it's actually the #1 thing to do in Cawker City based on popular review site, Tripadvisor. Wow. Just…wow. All I'm gonna say is: don't go wasting your precious TWINE on this because you'll leave extremely disappointed.