Every year on the Friday before Thanksgiving break, Marco Island Academy hosts their annual Festival of Nations. This event enables the students and staff to show gratitude and be thankful for their peers' ethnic customs all over the school, and offers a chance for students to share their cultural background.
During this event, students are encouraged to bring food or drinks that come from their heritage, or even put on a performance to show off their cultural traditions. Then, students and staff gather around the gymnasium and indulge in culinary delicacies from all around the world. Festival of Nations brings the school closer together and allows the students to get to know each other on a deeper level, and learn things about each other that they otherwise would not have known.
Helen Totten, a junior at Marco Island Academy says, "One thing I love about Festival of Nations is how it helps me understand how important everyone's cultures are to them. When people perform and bring in food, everyone is able to see a part of them that they may not always share. It brings the school together and is such a fun event."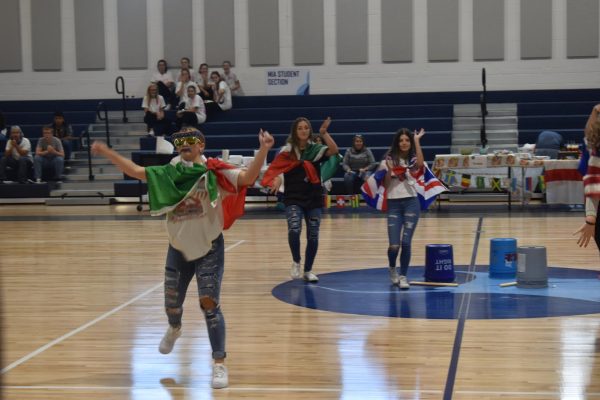 This tradition holds an important place at Marco Island Academy. No other local school has reported to taking part in an activity like this, which sets MIA apart from other schools in the area and adds to the school's personality and diversity. This gathering also helps inspire students to come out of their comfort zone and showcase their traditional attire, as well as take pride in their culture.
"I love that the Festival of Nations showcases where everyone's from. You wouldn't know how many different cultures are at MIA until we all share it with each other. It is such a cool tradition where we can all celebrate together," shared Michelle Acosta, a junior at MIA.
As this year's Festival of Nations approaches, the school couldn't be more excited to see this year's lineup of performances and dishes from their MIA family.