Marco Island Academy's beloved English teacher, Mrs. Gutwerk, is expanding her leadership role by partnering up with Coach Joy as a new head coach of the MIA varsity cheer team. 
Coach Gutwerk is no stranger to cheerleading, she recently revealed that  "I've been involved in cheer since I was 6 years old, whether it's coaching, choreographing, cheering, or judging" Gutwerk has an extensive background, and she has done almost every job surrounding cheerleading.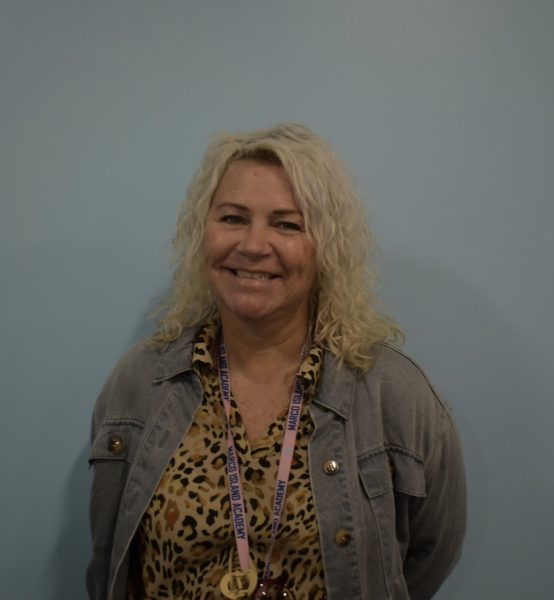 Gutwerk loves the sport of cheerleading so much that when she aged out of competing, she knew she had to advance into coaching, "First of all it is the love of the sport…It was just the natural progression to stay in the sport I love."
— Sonja Gutwerk
Coach Gutwerk is grateful for all of the opportunities that cheerleading has granted her and wants to create more opportunities for her athletes. 
Gutwerk thinks it is essential for teachers to be involved in school activities outside of their classroom to connect with their students more. She believes that being a coach and a teacher is actually beneficial because it gives her athletes another way to communicate with one of the coaches. 
The coaches have big plans to improve the cheerleading program as we know it. "I am all about crowd involvement…I want my athletes to be the spirit of the school." You can still expect the same energy and enthusiasm from the cheerleaders, but you will definitely notice all of the improvements Coach Gutwerk and Joy are making. 
Coach Gutwerk, Coach Joy, and the rest of the cheer team are really looking forward to this upcoming season, and hope to see you at the basketball games!