In recent years, a new drink has been becoming more commonly available all around the United States. Known as kava, it is a drink that is made from the kava plant found in the Pacific Islands.
The substance has very minor effects on the human body. Some of the effects include an increase in social behavior and numbness of the mouth when drinking. There is no age restriction on the drink in the state of Florida.
The Rise of Kava:
The first kava bar was Navaka, which was opened in 2002 in Boca Raton, Florida. Since then, there are now over 180 kava bars open throughout the U.S., 75 of which are in Florida.
Kava is by no means a new substance, with its use being dated as far back as the 17th century. The plant was originally used by Pacific Islanders for rituals and other ceremonies. It was later used as a substitute for alcohol, despite having very different effects. It is now used for leisure and to help people stop drinking alcohol.
What to Expect: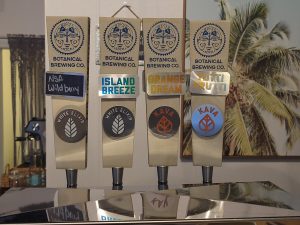 When consuming kava, there will only be one immediately noticeable effect from the drink: mouth numbness. The drink has been described as having a similar feeling to dental lidocaine. Some other effects that can be noticed after time are loss of appetite and improved mood.
The drink itself is similar to tea in both taste and texture. It is a brown drink, typically made from a powder; however, the drink can be made with different flavors and colors.
Our ultra-filtered Solomon blend of kava has an unforgettable bold, rich, and stand-out flavor and effect.
— Audrey Gordon, Kava Tender
Where to get it:
There are plenty of places to get the drink, but only one on Marco Island. This one and only location being Kava Culture.
Kava Culture is a kava bar in Marco Town Center. There are more locations throughout Florida, but this is the closest one to Marco Island Academy. The bar is a very social place where many come to drink, play games, sing karaoke, and much more.
I love Kava Culture because I don't like drinking (alcohol) but I love the social atmosphere … It is a very comfortable place to perform … It feels like a second home.
— Ryan Sullivan, 2017-2018 Digital Media Editor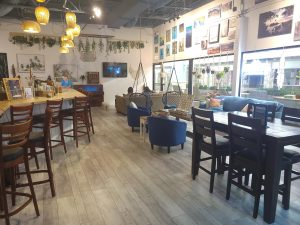 Kava Culture also has a number of other drinks with an age restriction of 21 and up. There is another drink called kanna that does not have an age limit for consumption.
If a specialized drink is not on the menu, there are also plenty of juice, tea, and coffee options to choose from.
The bar does reserve the right to deny service to anyone for any reason including age despite there being no official age restrictions on kava or kanna.