MIA freshman Brianna Ferro was nominated for Athlete of the Week (September 4-9) at the Naples Daily News. She was nominated for Girls Cross Country due in part to her time of 20:47.40 for the Fort Myers Invite 5k (3.1 miles). This impressive time placed her 9th out of 151 for the Girls Varsity Race. 
In all three meets this season, Ferro has placed in the top 20 overall (13th, 17th, and 9th) and has received a medal for each race.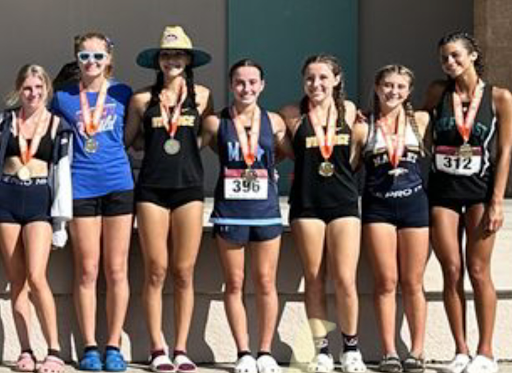 The freshman runs an average of 4 miles every day except for Sundays and even wakes up early before school on Mondays to run 6-7 miles. Ferro enjoys running, "because the amount of work and effort you put into training shows in the meets and it's up to you to decide how good you do."
To overcome the struggles cross country runners face, Ferro thinks of  her "family, God, and the work I've put into running and training for each race."
Show some Rays spirit and vote for MIA's nominee.
Click here
to cast a vote for Brianna. Vote early, vote often.