As summer ends and we transition into autumn, fishing in the 10,000 islands begins to pick up. The water temperature starts to drop, and fish become more active in shallow water. The fall is always very productive for catching snook and redfish. On the flats and oyster bars, trout, sheepshead, and pompano fishing will start to fire up, and you may find some larger size tarpon stalking schools of mullet. Let's break down how to target each species so this fall you can get on fish. 
Fishing in shallower water is the go-to in the fall season. There is nothing better than fishing in the Everglades, spotting a fish, casting, and watching them eat. Snook are one of the most sought-after fish and are found in shallow mangrove bays during the fall. Live bait is always the best option when wanting to catch snook. Head to the beach and throw a cast net, for a variety of different baits. Then, once you have bait, head into the backwater. You want to look for points and shorelines, as they have the most cover and steady current. Cast your bait into these areas and wait for the bite. You will also catch fall redfish with this same method.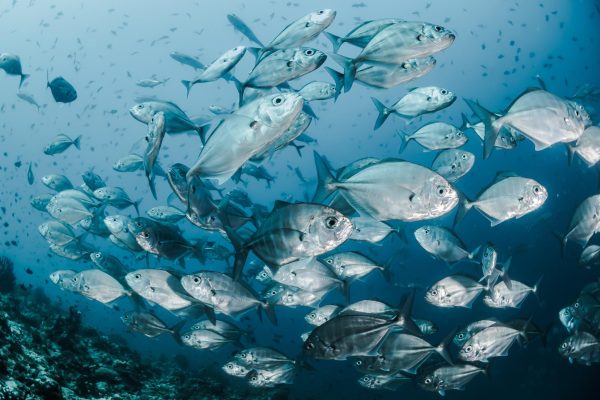 For trout and sheepshead, look for oyster bars with currents pushing past it. Sheepshead are often caught using fiddler crabs that can be found on docks and bridges, or by using live shrimp. The trout will eat baitfish, shrimp, or lures like a paddle tail. Just concentrate on casting around the oyster bars. For catching pompano wait for the water to cool down and get clear, then the bite will start. Use a pompano jig with a small piece of shrimp on it, and slowly bounce it off the bottom. Pompano jigs can be found at your local tackle shop. Always look for sand bars and flats with a drop-off, since Pompanos like to run in these trenches where the water temperature is cooler. 
Tarpon fishing in the fall can be very productive as the mullet run arrives. The mullet run is a migration of the baitfish mullet that happens every year in November. Tarpon follow these schools along the beach, practically having an all-you-can-eat buffet. Go out and look for these large schools of mullet on the water which are easily visible, because they will likely be jumping out of the water. Once you find your bait, watch for tarpon rolling or blowing up on these schools.The tarpon may be very attentive to the bait they are following, so try to match the hatch by throwing live mullet, or mullet imitations.  
The 10,000 islands are a hotspot in the fall. Fishing gets simpler, and there are countless opportunities. By staying alert and putting in the work, the season will without a doubt pay off.