Top 5 Will Ferrell Movies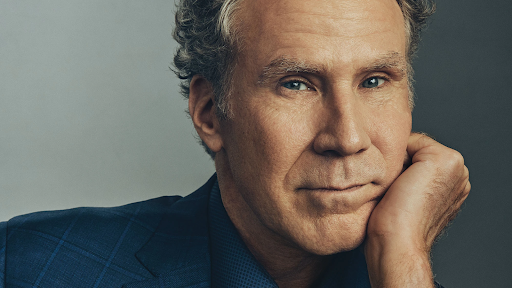 When thinking of any Comedy Movie, Will Ferrell is the most common actor to come to mind. Will Ferrell seems so effortlessly funny, and he targets many different types of audiences. His popular Christmas movie Elf has caused kids to love him as an actor, and other movies like Daddy's Home have caused parents to relate to him and love him. With this being said, I will be ranking Will Ferrell's top five movies of all time. 
#5 Elf 
Elf is a family Christmas movie that came out in 2003. It quickly became one of the most popular Christmas movies, and it is still constantly streamed during Christmas time. In Elf  Will Ferrell plays Buddy the Elf and he is in search of his real father. The movie takes us through Buddy's journey, and it causes the audience to love Buddy the elf, or Will Ferrell. This is a great movie but isn't ranked towards the top because of how overplayed the movie is. 
#4 The Other Guys 
The Other Guys is a comedy and action movie that came out in 2010. In this movie Will Ferrell plays Detective Gamble alongside Mark Wallberg, who plays detective Hoitz. Any movie where Will Ferrell and Mark Wallberg come together, the audience loves their duo. They are funny and always seem to get the job done. In The Other Guys Detectives Gamble and Hotiz get involved in a minor case but it begins to turn into a bigger deal. In this, both detectives seize this opportunity to prove themselves. 
#3 Daddy's Home
Daddy's Home is a 2015 comedy that stars both Mark Walberg and Will Ferrell, yet again. Daddy's Home is about Will Ferrell who plays the kids stepfather, Brad and Mark Walberg who plays the kids biological father, Dusty. Brad is working hard to win the kids over, but this is made more difficult when Dusty comes back into the picture. Daddy's Home portrays two very likable fathers who take on parenting differently. This is definitely one of Will Ferrell's go to comedy's. 
#2 Anchorman
Anchorman is a 2004 Comedy, where Will Ferrell plays Ron Burgundy. Anchorman is considered one of Will Ferrell's classic comedy movies. The movie portrays a San Diego television station, with Ron Burgundy as the anchorman. In the movie Ron is threatened by his new female counterpart, and it explores the dynamic of working in the television industry. Due to the movie receiving such great reviews and praise, there were two other movies following it, creating an Anchorman series. 
#1 Step Brothers
Last by definitely not least, is Step Brothers. Will Ferrell plays one of the main characters, Brennan Huff. Playing Will's step brother is John C. Reilly as Dale Doback. Step Brothers is yet another comedy, and it came out in 2008. Brennan and Dale are two middle-aged men who are forced to live together, as their parents just married. As the audience, we are able to go through the roommate adventures with Brennan and Dale. This movie is by far Will Ferrell's best comedy because it is so stupid, it is funny.