Boy's Soccer Falls in Home Opener
Marco Island Academy's boy's varsity soccer team played their first ever home game on their new field against Donahue Catholic of Avé Maria. Donahue Catholic is one of Marco Island Academy's toughest opponents in their district.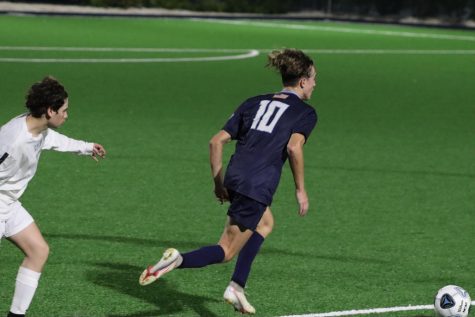 The Rays fought their hardest from defense to offense. They played great against Donahue, but Donahue ultimately broke through their defense leading to their first goal. 
But the Rays did not let that slide, and fought back. The boys made sharp passes back to back, leading Chase Polley to shoot a power shot to the top right corner with an assist by Alan Thomas.
"Alan made a great pass, and I saw the shot and took it," said Chase Polley, a junior striker on the team.
"After drawing the other team away from Chase, I wanted to set up a good shot for Chase to take, so I assisted him with that and it really came through," remarked Alan Thomas, a freshman right-winger on the team.
"
Alan made a great pass, and I saw the shot and took it.
— Chase Polley
Ryan Sweeney made 3 saves against the striker's shots made by the boy's of Donahue Catholic. This re-energized the whole team, and everyone was ready to win. 
On the other side, Donahue was also clashing back aggressively to get to the ball. This led Donahue to score another point against the boys. In the end, Donahue's efforts paid off and they won with a score of 2-1.