A Fresh Start For Performing Arts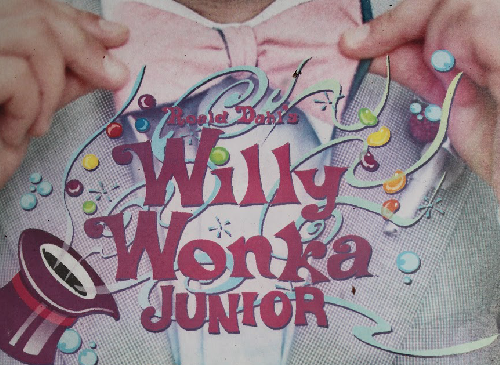 So many talented students at Marco Island Academy, so little recognition. The performing arts at MIA has been around for five years, however, major improvements have yet to be made. While many students choose to express themselves through academics and/or sports, some find their niche in music, theatre, and film. Sure, MIA does offer these programs, however, they just need a little spotlight shed on them.     
We recently spoke with MIA Performing Arts Director, Christopher Dayett, in regards to how he feels about the performing arts program at MIA and what his goals are for the future. "The performing arts are extremely important…" says Dayett; "You can apply the arts to almost anything and it helps students to better develop public speaking skills and to help them step out of their comfort zone a little bit." He mentioned that with building a strong student body comes building an athletics and arts program. He mentioned that "…it takes time to grow and develop an arts program." Just like MIA has better built its athletics program, Dayett wishes to expand and grow the performing arts.
Plans have already been starting to take place at Marco Island Academy is going to put on its very first musical! "…We're looking to perform this in mid-January of 2018 and are looking for anyone interested in acting, singing, backstage, set design, anything to contribute.", says Dayett. "We really need long lasting sets and costumes that we can use over and over again, year after year, so we definitely need to do some fundraising…it's almost like, the community doesn't know we exist." He says that in order to change that, he would like to put on the Willy Wonka Jr. performance at MIA, on the pavilion. He doesn't want to give away too many secrets, after all, it is only to our pure imagination of what the MIA Performing Arts will do next.
Marco Island Academy has already come a long way from where it began. Funding has increased for the athletic program and the teams have improved tremendously. However, the performing arts are still in need of many new materials such as props, cameras, sound systems, costumes, set pieces, choir mics, and even new instruments for the band class. This isn't even all of the materials needed for the performing arts program; there's still much more that has to be done in order to have a stable performing arts team. Based on last years performing arts program, it wasn't made a priority to fund for it, therefore, as a school, we are trying to show the student body and the community how much is still needed to perfect the program.
Although MIA's theatre, chorus, film, band, and speech classes are far from perfect, there is so much potential that it has to break through and shine. Last year, the performing arts teacher left in mid-September, leaving students in a flurry as to if and when we were to practice and perform. Former student, senior last year, Eddy Ludwigsen, stepped up to help his class when things were rough. He conducted the band on his own and with hard work, they all went on to perform at the Marco Island Christmas Tree Lighting and other events that semester. This alone goes to show the performing arts has been persistent in reaching their goal.
How are they going to reach that goal? They need recognition, student and community involvement, and determination. Though we have a long journey to travel, with the first-ever Marco Island Academy musical, funding, and sponsors, along with committed students and volunteers. There is nothing we can't accomplish at the Academy Of Dreams!