Our Award-Winning Principal
Being a high school principal can be tough. Principals have to take control and make the right decisions for the school, but it hasn't been tough for Miss Scott. In the earlier days of Marco Island Academy, Miss Scott taught English for many years. She quickly worked her way up to the principal position, which she deserved. Beforehand, the academy was rated as a 'D' school. Once she got the position, it soon became an 'A' rated school. In her time as principal, Miss Scott has worked hard to consistently improve the school to be a better and safer place for all students. For many kids, she has turned Marco Island Academy into a second home.
On April 29th, 2022, Miss Scott was chosen to receive a leadership award from the Florida Consortium of Public Charter Schools. Our Dean of Students, Mr. Ray, received an email stating that Miss Scott had been chosen to receive this award. Administrators worked together to come up with a plan for a secret assembly as a surprise for her to be given the award. The award was given to her as a recognition for her exceptional talent, innovation, and leadership as well as the years that she has dedicated to the students at Marco Island Academy. 
Out of the 50+ eligible leaders in all of Florida, the award was given to only 8 leaders. Our principal, Miss Scott, was one of them. The award recognizes and represents leadership, and is given to the hardworking leaders that take action and make Florida schools a better place for all students.
On May 20th, the assembly was held and Miss Scott was happily surprised. Words of gratitude were shared in favor of Miss Scott and comments were made about her that showed that she truly deserved the award. For example, it was said that "she's made this school an 'A' rated school", and "she made it a safe place."
"
"Miss Scott's unique character and personality are what made her a recipient of the award.""
— Brianna Stavac
Miss Scott's unique character and personality are what made her a recipient of the award. As a principal, she has created personal bonds with each of the students in the school. Miss Scott once said that her reason for getting up every day is because of all the students. She's said that without us, the school wouldn't be the same. She has been an amazing leader to all and encourages everyone to work hard and show their best selves.
Leave a Comment
Your donation will help support not only the student Journalism and Yearbook clubs at Marco Island Academy, but as well as any new equipment, club improvements, and annual website hosting costs.
About the Writer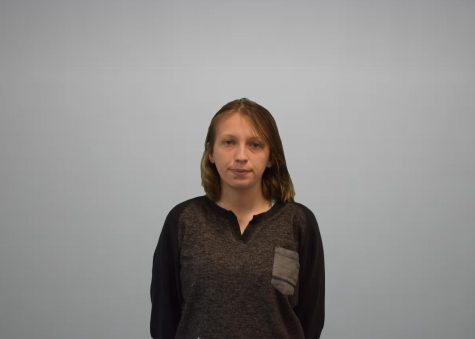 Briana Stavac, Staff Writer
Briana Stavac is a junior at Marco Island Academy and a staff writer for The Wave. In her free time, she enjoys hanging out with her friends and always...