Abortion in a Post-Roe America
Recently, a leaked draft of a court ruling revealed that the Supreme Court is pushing to overturn Roe v Wade. The Supreme Court has verified that the leak is authentic and Chief Justice John Roberts has ordered an investigation in regards to the leak. The court case from 1973 that became law guarantees safe and accessible abortion to citizens living in the US. If the case is overturned, there could be a domino effect of changes to civil rights and legislation in the US. More specifically, the draft opinion of overturning Roe would give states the ability to drastically restrict or even ban abortion which could have incredible consequences to the whole country. 
With social outrage and indignation following the release of the draft the court confirmed the draft's authenticity and released a statement. It stated that the overturn would not represent a decision by the court or the final position of any member on the issues in the case". This being said, the final court ruling of the Supreme Court will determine citizen's rights to safe and accessible abortion, contraception, and same-sex marriage. The issues concerning the overturn aren't limited to abortion. A final court ruling will not be decided until June.
"
"
'58% of US women of reproductive age live in states that are 'hostile' to abortion'"
— Guttmacher Institute
The future of America will look drastically different without Roe v. Wade. Some of the impacts of the overturn are predicted to be bleak. It is known that 'More than 20 states have laws that could restrict or ban abortion' and these states likely will act after the Supreme Court overturns Roe. This previous information on state laws also allows research groups like the Guttmacher Institute to make informed predictions on the states where it is likely abortion will be banned or heavily restricted. These research institutes and researchers provide an overview of the eighteen states with 'trigger laws' that would immediately go into effect if Roe is overturned. Some of the states already have laws in place that ban abortions after six to eight weeks.
A map provided by the research institute highlights the eighteen states with these 'trigger laws' and laws in place that restrict abortion. The state of citizens who oppose the ban and restriction of abortion within these states are most likely in a state of panic. The research institute provides that '58% of US women of reproductive age live in states that are 'hostile' to abortion'. The percentage is alarmingly high and estimates to be around 40 million women in the US who are not secured the right to safe and accessible abortion in their current state of residence. This also implies that the states that allow abortion might see a massive influx of patients seeking care that is not provided to them in their own state. This is supported by the previous six-week ban of abortion in Texas which led to patients leaving the state to be provided proper care. Planned Parenthood clinics in states near Texas reported a 'nearly 800% increase in abortion patients from Texas' compared to the same period in the previous year.
The concern of legislative change inflicted by the overturn extends further than abortion and involves the rights of many other laws that rest on privacy rights. Public concern involving other legislation relevant to same-sex marriage and birth control is driven by the unstable grounds of Roe v. Wade which was originally thought to be a solid implementation in American legislation.  Legal experts are saying that it is possible that 'it may not be enough to keep such a ruling from being used to challenge other rights down the road'. This instability of legislation brings other cases into the spotlight that raise concern of being overturned. Some of the other cases that the public fears might be at risk include Griswold v. Connecticut which established the right to use birth control, and Obergefell v. Hodges which legalized same-sex marriage nationwide. These cases that established human civil rights should not be at risk of overturn and people should not need to fear the loss of their basic civil rights.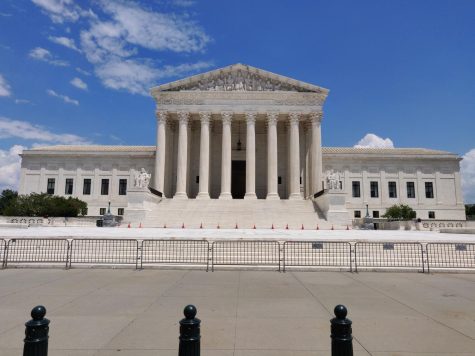 The White House is searching frantically for ways to protect abortion rights, however this is difficult when there are such few options. There is very little that can be done to halt the voting on the overturn of Roe v. Wade however there are measures that can be taken that government officials are discussing to help relieve the people affected by the legislation. The plan of action that officials discuss includes 'funding, whether through Medicaid or another mechanism' that could be made available to women who need to travel to other states that have safe accessible abortions. Also at the state level, liberal and moderate politicians are taking initiative to enact laws that will expand and protect abortion access anticipating the court's ruling. A Democratic Governor in Connecticut, Ned Lamont, has signed a law ensuring the protection of providers performing abortions on patients from states where it is banned or restricted.
As well as this, a constitutional amendment protecting abortion rights will be presented to voters in Vermont in November which will be similar to the considerations of constitutional proposals in both Washington and California. New York and California, both with largely progressive democratic population have taken steps to fund abortion helthcare. The governor of New York, Kathy Hochul, directed the state's Department of Health and the Division of Criminal Justice to create a fund of $25 million for abortion providers and another $10 million for security grants for reproductive health centers. California's legislature will be presented with abortion bills all concerning the protection of providers and patients against financial retaliation or civil actions for recieving a legal procedure within the state and the increase in health providers anticipating the influx of women from other states in search of proper care.
As expected, the actions being taken by Democratic-lead states and lawmakers have been met with new restrictions passed and developed in Republican-run states. According to data from the Guttmacher Institute, an abortion rights advocacy group, conservative lawmakers have passed 37 bills restricting abortion access in 10 states just this year, while only 14 measures to protect abortion were approved in eight states.The restrictive measures surrounding abortion vastly outweighing the quantity of protective laws in concerning to many. The President and CEO of Planned Parenthood, Sue Dunlap shares her thoughts on the implications of the overturn and how even the preventative measures being taken in California and other states won't guarantee protection. She shares that measures need to be taken on the local level as it may become necessary for city officials and local governors to provide police protection for providers and patients. The safety of patients and providers is uncertain and the possibilities following the impending vote will only create increased panic.
By the Supreme Court moving forward with the overturn they would be progressing backwards and reversing the changes made that people strongly fought for. The public in support of abortion rights and what Roe v. Wade secures have continued the historical battle for control over their bodies and lives.
Leave a Comment
Your donation will help support not only the student Journalism and Yearbook clubs at Marco Island Academy, but as well as any new equipment, club improvements, and annual website hosting costs.
About the Contributor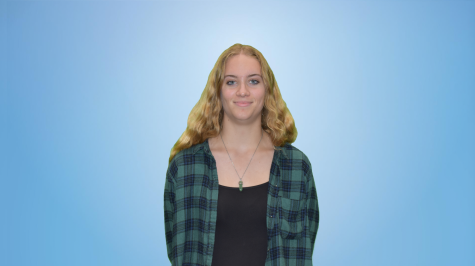 Sophia Lowrie, Contributing Writer
Sophia Lowrie is a junior at Marco Island Academy and an Associate Editor for The Wave. Sophia loves baking and cooking for friends and family and reading...