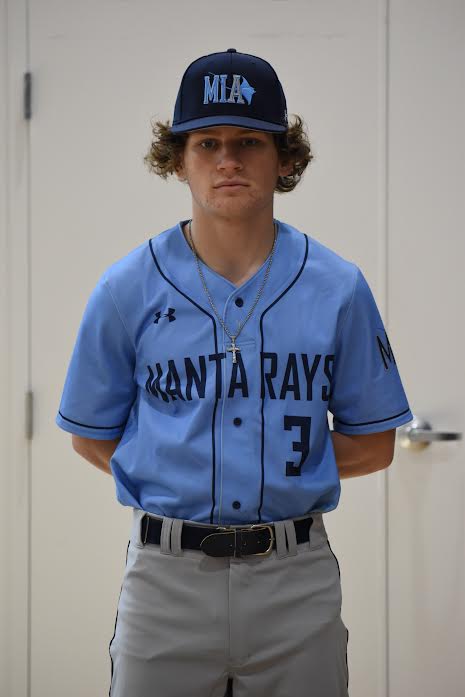 Senior Spotlight: Joe Reisinger
Joe Reisinger is a senior at Marco Island Academy. Joe Reisinger has been on MIA's basketball, baseball, and golf teams. Joe Reisinger has been on the basketball team since his freshman year of high school, the baseball team since he was a junior, and golf during his senior year. Joe Reisinger has loved sports since he was little so they will always hold a special place in his heart.
Joe Reisinger has had a very successful year for baseball with an on-base percentage of .500 and a batting average of .311. As well as good stats in baseball Joe Reisinger also had around 6 rebounds per game in his senior year playing basketball.Joe Reisinger couldn't have done it without the support of his family. His mom and dad have always been his biggest supporters and Joe idolized his older cousin Richard who he shared similar interests with. Richard played baseball and basketball with Joe and helped Joe become the player he is today.
Sports are one of the most important things to Joe Reisinger and they bring him joy as well as valuable life skills. Joe Reisinger has felt like part of a family in sports teams and he has been able to grow and create valuable memories with his teammates.