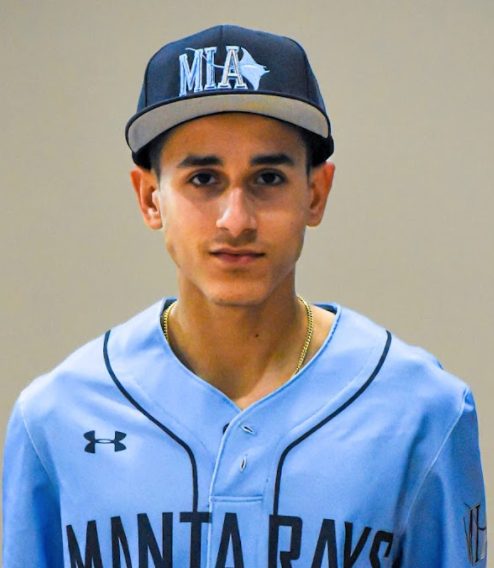 Senior Spotlight: Andrew Borges
"I started playing baseball when I was very young. I started with tee-ball and never stopped playing." Andrew Borges, a second baseman for the MIA Rays has had a successful history on their baseball team. As of Mar 22, 2022Andrew owns a .333 batting average, .556 OBP, and has scored 3 runs, only six games into the season.
In Andrew's spare time, he is an avid car enthusiast. He spends most of his time working on cars, and is currently undertaking a full restoration on a 1948 Chevrolet Thriftmaster pickup truck. Andrew's passion for all things mechanical extends much further than his garage. Andrew Borges is also the president of the Manta Motors Car Club at Marco Island Academy. 
Andrew is clearly a highly motivated person; I asked him about what keeps him going the most. "My father and my mother," said Borges. "I want to be able to give them back double what they have given me as a kid to support me." 
 After Andrew graduates from MIA this May, he plans on attending FAU during the summer semester to pursue a degree in Mechanical Engineering. We know he will accomplish great things in everything he chooses to do.