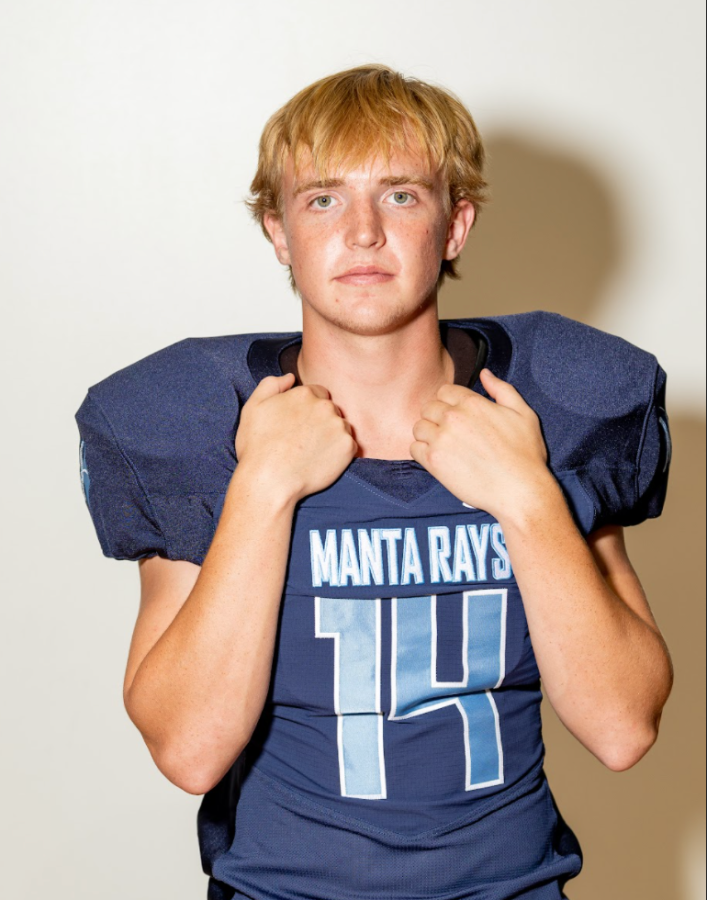 Senior Spotlight: Brooks Vorderstrasse
"Basketball has taught me almost everything I know," says Marco Island Academy Senior Brooks Vorderstrasse. Brooks has been playing basketball and taking on the court competitively since third grade. He began playing for MIA when he arrived at the school during his senior year. His closest friends on the team have been among the seniors. 
The Boy's Basketball team had an amazing season this year and according to Brooks, that's all thanks to coach Watt. Coach Watt made the team feel more like family and brought everyone together. Brook's most valuable memory from this season was when the boys had their comeback win in Vero Beach. One of Brook's main highlights of his senior year was winning the divisional championships. 
As his senior year comes to a close he feels 'excited' because he finally gets to grow up and do new things, though he will miss his family. After graduation Brooks plans on attending FGCU and will be studying entrepreneurship.