What Children's Shows are Stunting Their Language Development?
Studies have recently shown a connection between the use of screens and language development in young children. Most parents these days have begun purchasing their children ipads and allowing them to watch more TV than past generations, but is what they are watching really helping them? The content they are absorbing is actually doing more harm than good in most cases. 
The most crucial stages for a toddler are ages two through five. During these periods, speech and language development is a top priority. Certain milestones help tell whether or not a child has evolved as expected. In some cases, with the use of these shows/programs, these landmarks are not being met. For example, the hit children's show, Cocomelon, has been reported by many psychologists and researchers for delaying speech growth. Though there are other shows that help toddlers advance, like Rachel Accurso's youtube, Songs for Littles.
Cocomelon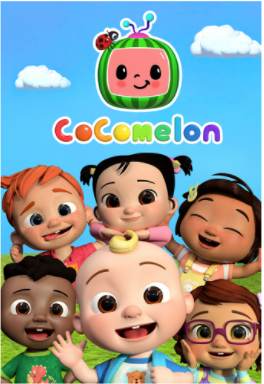 On September 1st, 2006, Cocomelon was created on Youtube with the means of providing free education and entertainment to toddlers. This channel has been highly successful and is used by many families around the world. Cocomelon receives around 2.5 billion views every month, making it the second most-watched YouTube channel on that platform. Cocomelon rakes in more than $11 million in
advertising each month. But high numbers aren't everything. Cocomelon has actually been found to be damaging toddlers' brains and development. 
Child development specialist, Jerrica Sannes, has come forward saying, "Cocomelon is so hyper-stimulating that it actually acts as a drug, as a stimulant." This leads to children experiencing symptoms of addiction and withdrawal. They become anxious and develop a general discomfort with the speed of everyday life. They start managing their emotions poorly and begin losing interest in playing creatively. They're unable to focus without the use of a screen. Sannes ended her discussion with, "…the best thing parents can do is carefully observe our children's behavior to decide if we like how a show is affecting their brain."
Rebecca G. Cowan, a professor in the college of social and behavioral sciences at Walden University, has also come forward to share her medical viewpoints on Cocomelon. "Not every child will respond to shows such as CoComelon in the same way," she says, "Pay attention to how your child is responding, and if they appear overstimulated or distressed, intervene if you feel it is necessary." 
Ms. Rachel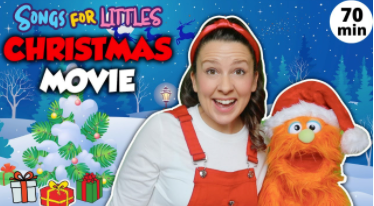 Rachel Griffin Accurso is an educator and award-winning songwriter. She has continued her early childhood education studies through Harvard and Bank Street College. Rachel is well-known for her youtube channel, Songs for Littles, which contains informational videos and songs aimed at toddlers. These videos are engaging, entertaining, and well done. In each video, a real person speaks slowly and clearly and includes close-ups to show exactly how her mouth is moving. 
Doing this prompts better speech. It goes in-depth with the pronunciation of each word which is crucial when learning. Ms. Rachel and her account have been favored by many parents around the world. Rachel says the feedback she was received has been amazing. She told BuzzFeed, "So many emails from parents have brought me to tears! I can't think of anything more rewarding than making children smile and helping them grow and learn," 
Be Mindful
When it comes to our world's youth we need to be mindful of the content they consume. The early stages of life are the most significant, and parents must be monitoring their children. Language development reinforces the ability of your child to communicate, express and comprehend feelings. Language evolution applies the foundation for reading and writing skills in children as they enter and advance through school.