Buzzkill: Top 8 Worst People You Meet at Disney World
If you have ever been to a theme park, such as Disney, you know that thousands of people inhabit the park daily. At Walt Disney World in Orlando, FL, you are sure to see many different people. Here are some of the worst people you will find lurking through the "most magical place on Earth."
The Photographer: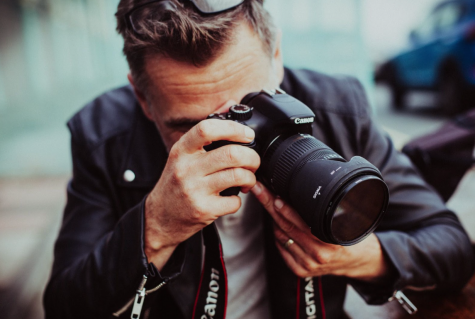 Yes, Disney World has hired photographers that are willing to snap a quick photo of you at any moment thanks to the PhotoPass program, however, most people don't know that there are other photographers around the park. They can be spotted leaning out of rides trying to get an up-close shot of the animatronics or sitting on someone's shoulders to get that perfect picture of the castle. Just be careful with these guys, because it is likely you will end up in the background of at least 90% of their photos. I think I'll PhotoPASS on these folks.
The Karen: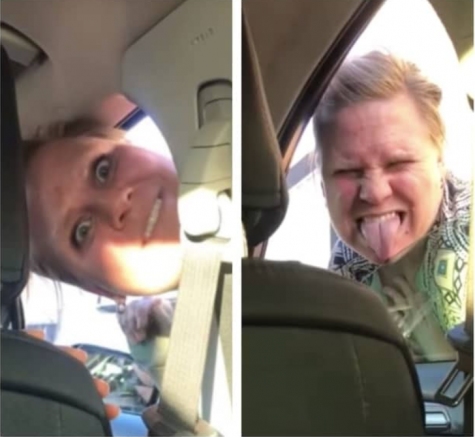 The stereotypical "Karen" makes appearances everywhere, but at Disney, Karen is in her prime. You will most likely see her at guest relations demanding a refund or arguing with the workers about the overpriced chicken tenders. Karens are very easy to spot. They are quickly cutting through crowds and they are on a mission. Be sure to step out of her way to ensure your safety and the other safety of guests. Much like Cruella DeVille, if she doesn't scare you, no evil thing will.
The Matching Shirt Family: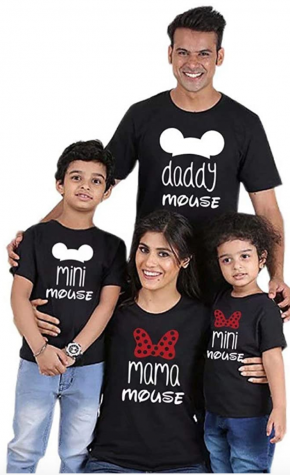 The amount of times I have seen this is insane. It never fails, every time I go to Disney, there is a family of at least 34 people and they all have matching shirts. As if that isn't bad enough, they make sure you know who they are. Glittery letters usually display "Favorite Grandson" or "Second Cousin Greg Twice Removed". Believe it or not, it can get worse. There are also the wedding parties with "Bridesmaid To Be" shirts. Who asked? I don't think a soul asked. Literally no one asked. Did I mention, no one asked? It truly is a small world after all because these families are so big that they basically make up 80% of the population.

The Regulars: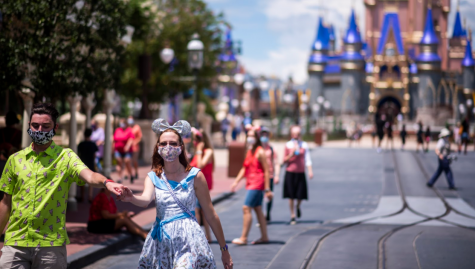 THE ACTUAL WORST. These people are the reason Disney is not always the happiest place on Earth. These are the annual pass holders that feel entitled to everything the parks have to offer. Somehow they have every fast pass, they're always at the front of food lines, and they're always selected to participate in the shows. Seriously, how do they do it? They're at the park as soon as it opens and they leave right when it closes. I guess the seaweed is always greener in somebody else's lake.
The Birthday Pin People: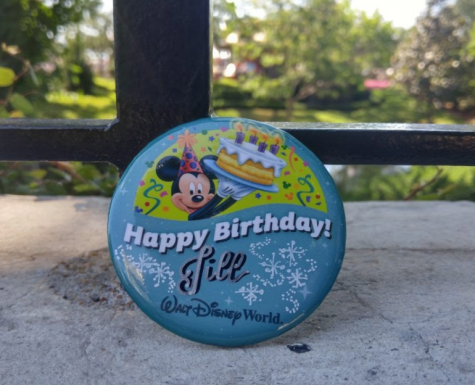 Happy Birthday! NOT! Disney gives out free pins for guests visiting Disney that are having an "extra-magical" trip. This includes but is not limited to birthdays, anniversaries, graduations, weddings, and even first-timers. It wasn't long before people began figuring out that the pins hold a special 'power' at the parks. When I went with my sister, as soon as the workers saw her birthday pin, we were given the opportunity to ride in the front row on roller coasters and sit in optimal seating at the live shows. It wasn't long before people began figuring this out and now there are people who either save the pins or just straight up lie to get them. I know the Mad Hatter said you have 364 unbirthdays, but this seems a bit extreme.
The View Obstructors: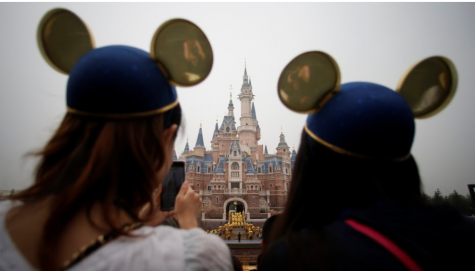 You sat down at the Festival of The Lion King show and you just got the best seat in the house. You're in the second row with a clear view of center stage, then a lady sits in the row in front of you. No big deal, right? Tell that to the heaping pile of glitter, ribbons, and synthetic fur sitting on top of her head. I'm talking about her Mickey ears. I'm telling you they become more and more elaborate each year. Whether it's Mickey ears, a hat, or a headband, there are ALWAYS guests walking around with something guaranteed to block your view.
The Tipsy Tourist: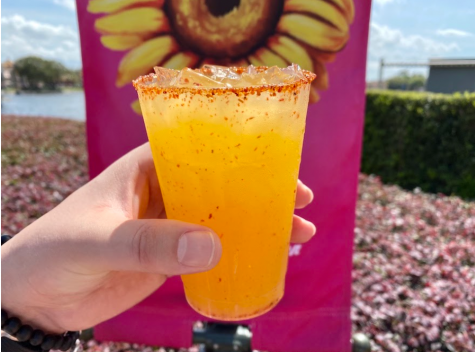 Believe it or not, the Disney Parks franchise does in fact sell alcoholic beverages on the grounds. Guests who are 21 years of age or older are allowed to purchase various alcoholic beverages such as their famous Orange Mango Fire Margarita at EPCOT or perhaps a frozen Rum & Coke at Hollywood Studios. For the most part, alcohol can be purchased almost anywhere in Disney. Sometimes, guests have a bit too much fun and end up drinking at the parks all day. These tipsy tourists truly begin appearing when Disney World hosts their Food and Wine Festival. One time, I was walking past Gaston's Tavern in Magic Kingdom and I saw a group of men all gathered in a circle outside of the restaurant. They were all singing the infamous song 'Gaston' from Disney's Beauty and the Beast. It was truly a sight to see. Most of them were barely able to stand up as they were leaning on each other. Oh and the worst part, Gaston's Tavern doesn't actually sell any alcoholic beverages. This means that these grown men WALKED to the area after buying drinks somewhere else. No one drinks like Gaston!
The Park Nerds: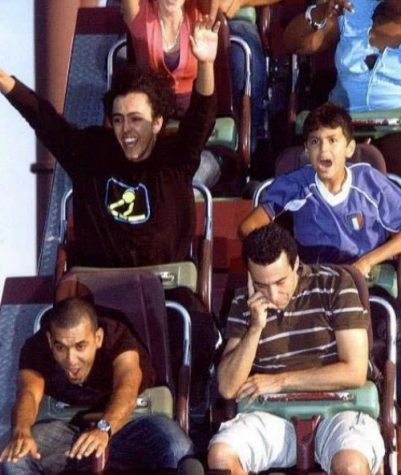 This is PRESTLEY IRVAN! Prestley is definitely a park nerd. Imagine sitting on a rollercoaster and as soon as the big drop comes, the person next to you says, "Did you know that if you put your arms up for the picture, the crossing track above could chop your arms off? It actually happened to a man in the early 2000s." These people are a different breed. They know everything about the rides, attractions, shows, and even the food. I live with a park nerd and every day I hear about the history of Disney World. Sometimes, traveling with a human encyclopedia can be great, but it can also ruin some of the magic. My sister loves telling me about hidden wires and cables that help create the magic at Disney. Needless to say, I stopped believing that anything was real at age 4. Did you know that you can ride Space Mountain with the lights on? This means that the track, beams, and cables are all visible. The whole point of the ride is to feel like you are floating in space, not like you're in a bright, stark room. Going to Disney World with a park nerd truly makes it a whole new world.