Where Are They Now?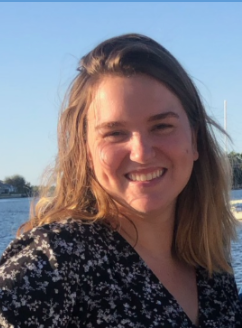 Kalli Jacobs is a senior at the University of South Florida. She is a double major in English Literature History and Cultural Studies and Education. She chose to go to USF because it has a very good education department and it's close to home. "My favorite thing about college is the amount of diversity there is and the creativity that comes with discovering yourself and building on your future self." Jacobs said. "I really didn't know who I was entirely until I escaped my small town and left for college in a much larger city." Kalli's favorite class in college is anything literature history related. She really enjoyed ENL 3251 British literature 1780-1900.
While Kalli was at MIA she was involved in a lot of clubs here. She founded Tech Club her freshman year. Tech Club would help the older demographic in the community with their phones, apps, drones and more. Kalli was also in Key Club and Interact. She was the treasurer for Key Club for 2 years. She has also been affiliated with the Rotary Club for years. She was a member of the chess club and on top of being in lots of clubs Kalli also played tennis her freshman and sophomore years. She really enjoyed being co-captains with Cat. "Even in a competitive sport, it still felt like a family to me." said Jacobs.
Kalli's favorite classes in high school were English IV, AICE English Literature, and AICE English Language. She really enjoyed English IV because the whole class were seniors. She also enjoyed AICE English Literature and AICE English Language because she was one of the few students going to A level and she enjoyed the challenge. Every teacher that Kalli has had has inspired her, but the one teacher that really inspired her was Mr. Scalia. 
One thing that Kalli misses about high school and MIA is the amount of love that everyone shares for each other. "I looked forward to going to school because it felt like home, like a family," Jacobs said. One change for Kalli from high school to college was her maturity level, discovering herself and finding her voice. As Jacobs put it "Going from high school to college is very similar to pouring a fish bowl into a pond and then getting into your career is taking that pond and putting into the ocean".
At the moment Kalli has a full time job at a greek restaurant called Acropolis in downtown Saint Petersburg where she works 40 hours a week. Kalli lights food on fire and there are belly dancers, live music and fire dancers. After she graduates, Kalli would like to finish up student teaching and hopefully buy a new car as a graduation present for herself.
Kalli would like to become a high school English teacher then someday furthering it and becoming a professor and publishing works of her own.
About the Writer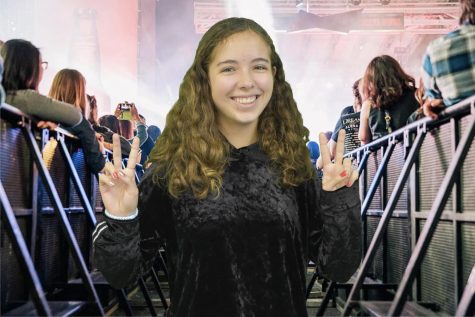 Lexi Smith, Arts Editor
Lexi Smith is a sophomore at Marco Island Academy and a Staff Writer for The Wave. She recently moved to Marco Island from Virginia and is a current member...