Where Are They Now?
Sarah Adamowicz, formerly Sarah Reisinger, was a former cheerleader, volleyball player, and homecoming organizer. Sarah graduated in 2014- the first graduating class from MIA. Her graduation was held at the Marriott and they celebrated on the beach. To her, it was an extraordinary experience and words couldn't explain how special it truly was.
When asked about how MIA impacted Sarah's life she commented, "The people I met, the life lessons I learned, and the growth I achieved both personally and educationally helped me become the person I am today."
After her time at MIA, she attended FGCU and graduated with a Bachelor's degree in Legal Studies and a Master's degree in Public Administration with a focus in Public Leadership and Management.
FGCU has had a big impact on Sarah- she said, "There are no words to describe FGCU's impact on my life." FGCU's Runway Program and entrepreneurship played a big part in helping her husband start a company, RoomDig. Her biggest inspiration is the director of entrepreneurship at FGCU, Dr. Sandra Kauanui. "She is a businesswoman, entrepreneur, and overall great human being. I have never met a more selfless person in my life who cares to help people," Sarah described.
Sarah struggled a lot with her mental health throughout college. She suffered from depression and anxiety, and it took years of self-care and growth to overcome it and become who she is today. Even with all these challenges, Sarah wouldn't change anything, she feels incredibly blessed and fortunate. 
While in college, she worked in a law office while helping her husband build their technology startup. Sarah is now the Chief Marketing Officer for her husband's company, RoomDig. "RoomDig is a housing and roommate marketplace exclusively for college students," Sarah explained. She handles all marketing efforts including social media, partnerships, events, and more. She also handles Roomdig's public relations as well as overseeing the creation of any legal contracts and documents. 
 Sarah met her husband during the summer of her senior year on a trip to Duke University with her family, where her brother was attending a summer basketball camp. Her husband, Jacob Adamowicz, was also at Duke since he was being recruited for basketball. Jacob chased her around the campus, running a mile, to ask for her phone number. Some time later, they were married in January 2019, at Disney's Grand Floridian Resort. 
Sarah and Jacob recently bought a house together in Estero, Florida. They have two cats that they adopted in their sophomore year of college, Benjamin and Kobe. 
Though her life is not perfect, the imperfections make her a stronger person and it makes her who she is. Sarah has many amazing achievements in her life but, she has two which are the proudest of. One of her proudest moments is when she received a proclamation from the City of Estero on behalf of RoomDig. 
If she could tell her past self something it would be to follow her dreams. She said, " I never would have imagined in a million years I would have met my soulmate as a senior in high school, start a business, or graduated at the top of my class in college." She believes this is proof to always follow your dreams.
Sarah's advice to students currently attending MIA is that high school is very important and it shapes you and teaches you many lessons, and you will learn a lot of new things. But, she adds " There is life past highschool and all of the struggles you may be facing right now- whether it's bullying, drama, life hardships, etc- that may seem big but they are in fact so small. The future is bright. "
About the Writer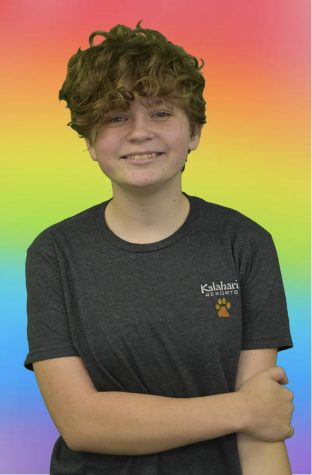 Emily Reisinger, Staff Writer
Emily Reisinger is a freshman at Marco Island Academy and a Staff writer for The Wave. She was born and raised in Naples, Florida, and has an identical...