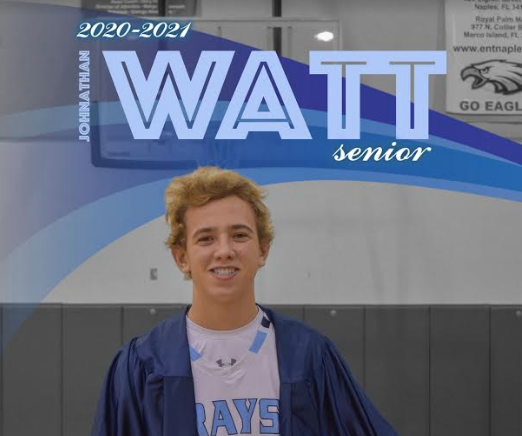 Senior Spotlight: Johnathan Watt
          Senior Johnathan Watt has been playing basketball for over 14 years. When he first joined  he had the dream of one day becoming a professional player. He has recently decided that he will continue playing basketball for enjoyment as opposed to a career. 
         As of 2/4/21, Johnny has scored a total of 351 points for his team over the span of a year. When Johnny isn't on the court assisting or scoring winning baskets, he is either playing baseball or sometimes even soccer. Sports isn't all he enjoys as he loves spending time with his family and friends in his free time, most importantly, his little brother.  Johnathan coaches his little  brother's basketball team in his free time. 
        Johnny also takes part in playing baseball, running cross country and track, and sometimes even soccer. Johnny has been a part of the Key Club, Fellowship of Christian Athletes, and the National Honors Society. 
       After high school, Johnny hopes to most likely play intramural basketball while pursuing a career in finance, or some other business related field. Johnny's father, as well as the great Tim Coyle, have taught him to always make room for humor. No matter how serious the situation or how grim the circumstances, it's better if you can make the most of it and make a joke. Johnny is forever grateful for his time here at Marco Island Academy and we're sure he is destined to do great things.