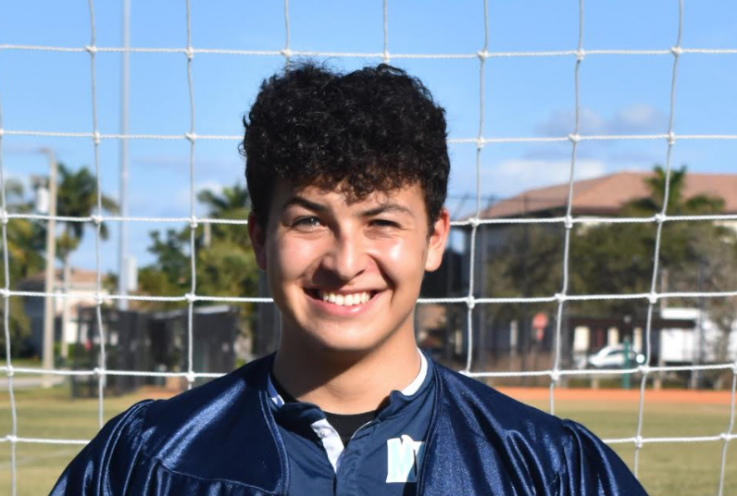 Senior Spotlight: Peter Morales
It has been a great season for the boys' soccer team, with Peter Morales leading the charge as their team captain. Peter has been playing soccer for around seven years now, with his last four at MIA. 
Peter states that what he will miss most from MIA soccer is the productivity of being on a team, and the success that they get from working together – all they got was earned from hard work. No one tries to make it big individually, it's all about playing smart as a team. Peter feels that his amazing soccer coach Matthew Poland (Gaffa), helps keep the team together as a whole family. 
One of his favorite memories from practice is playing an altered version of a tag, which helps them increase their endurance and speed. When asked how soccer has affected his life he said "As a captain, it's taught me how to be a leader and push those around me with both praise and criticism. As a teammate and player, it's taught me how to communicate in just about any relationship." Peter has taken those same philosophies into his work and relationships.
One of Peter's fondest moments  " would have to be against Seacrest on their turf, they just kicked the ball out and gave us a corner kick, I sprinted hard to the center of the goal trying to block an opposing player, and I ended up accidentally scoring a header off the cross."
 Peter plans to take his knowledge, and lessons learned with him to use in college and other future plans. A quote that Peter personally feels sums up his experience at MIA is "The strength of the pack is the wolf and the strength of the wolf is the pack." -Coach Gaffa.