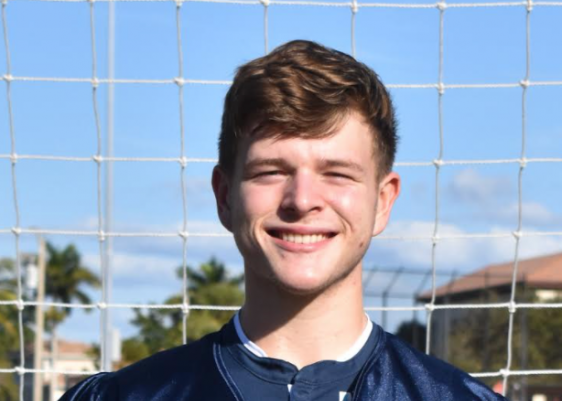 Senior Spotlight: Michael Camacho
Senior Michael Camacho has brought strength and determination to the Marco Island Academy soccer team like never before. Unlike most high school athletes, Michael started soccer sophomore year of high school. Michael decided to join the team after his good friends, Matthew Vergo and Nick Vergo committed. These two challenged Michael to try a sport he had never played before and he has loved it ever since.
When Michael isn't on the field helping his team take home the victory, he is usually focusing on recovering and building his body to become a better student athlete. During his soccer career, senior Matthew has been alongside him all the way and has had a tremendous impact on Michael's school and athletic life. Matthew has helped Michael by simply being his friend and motivating him to become the best version of himself.
During his time here at MIA, Michael was a part of Interact Club, Student Government, and Rotary Youth Leadership Awards. He enjoyed RYLA the most because of the exciting environment that contrasted with his school life and activities.
Michael doesn't plan on playing soccer in college, but he wants to study business. After college, Michael sees himself being a partial business owner and plans to learn the  Air Conditioning trade, hoping to eventually act as a mentor to others.