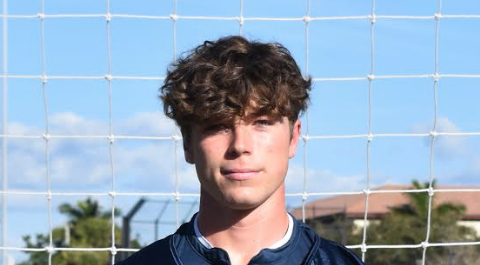 Senior Spotlight: Matthew Vergo
Senior Matthew Vergo, the captain of the soccer team, has been an invaluable player all four years at Marco Island Academy. Matthew has been playing soccer since he was four years old. In fourteen years of his soccer career, one of Matthew's biggest accomplishments was winning the World and National Championships with his 3v3 team.
Matthew has played soccer and football for all four years.  He has favored soccer for the majority of high school has been soccer but he has recently found a love for football.  
When Matthew isn't scoring goals and kicking shins, he is usually hanging out with friends and family. One of the most important things to Matthew is to enjoy his remaining time at Marco Island Academy and make the best out of it. 
Matthew decided a while back that he would not be pursuing a career in soccer but instead plans to major in dentistry.