Riot Grrrl: A History
It's the early 1990s in the Pacific Northwest. A new music scene is forming from punk rock and the ashes of the '80s new wave genre- they call it grunge. Artists like Nirvana and Pearl Jam are about to take the forefront of the movement as it hits the mainstream, and again it seems women don't have a place among them. That is, at least, until the inception of "Riot Grrrl."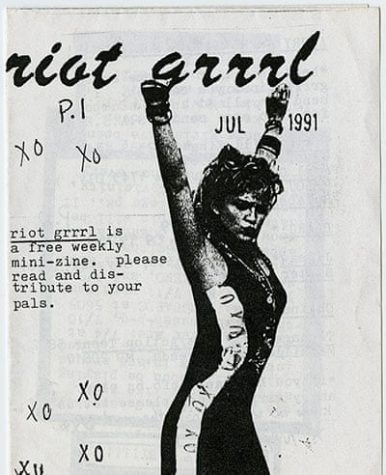 Riot Grrrl began not with music, but with words. Girls on the scene created zines, a form of homemade magazine, to spread feminist ideas to other punk fans. Women united over their feelings of alienation and used their voices to share their thoughts. Eventually, these creators bridged the gap between them and the male-dominated music scene by forming their own bands. The most successful bands to come out of the scene, Bratmobile and Bikini Kill, were actually created by zine writers.
Slowly, the girl-centered scene started to build up alongside the grunge scene, and these artists were becoming more popular. In fact, the lead singer of Bikini Kill, Kathleen Hanna, became good friends with Kurt Cobain of Nirvana. She later inspired the title of their hit "Smells Like Teen Spirit" after writing "Kurt smells like teen spirit" on his wall.
By the mid-1990s, Riot Grrrl had started to die out, along with the original grunge sound. But what didn't die, and what still hasn't died, are the beliefs these bands carried. Riot Grrrl was a feminist movement at heart and was outspoken toward every issue that comes with being a woman. They actively fought for abortion rights across the country and stood up for sexual assault victims and their stories.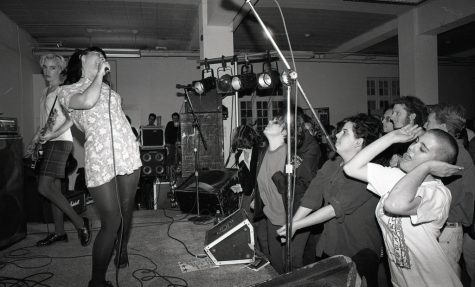 Riot grrrls created a safe culture at their shows by following the motto of "girls to the front," which kept girls away from the scantier males that may lurk around in the back of a concert venue. They believed men should be held accountable for their actions. They inspired girls to feel empowered and desire to make change in their communities. Their music opened doors for groups that weren't as accepted at the time- the LGBTQ+ community and people of color. 
Riot Grrrl's influence on the greater rock scene is undeniable. After its inception, we start to see rock groups become more accepting of different people and stand up for social issues. Though it's often overlooked, the rock scene is now a far more friendly place for all those who aren't white men- and it's all thanks to Riot Grrrl. 
Even Nirvana, a band that's now nearly gatekept by men trying to guard them against gaining a wider, diverse fanbase, was a feminist band. On the liner of their third album, Incesticide, Cobain wrote "At this point I have a request for our fans. If any of you in any way hate homosexuals, people of different color, or women, please do this one favor for us… Don't come to our shows and don't buy our records."
"
I would much rather be the 'obnoxious feminist girl' than be complicit in my own dehumanization."
— Kathleen Hanna
The Riot Grrrl movement convinced a new generation of young women that they didn't need to stand by and watch their rights be battled out on a political stage- they could do something about it. Best described in the words of Kathleen Hanna, riot grrrls believed it was better to "…be the obnoxious feminist girl than be complicit in my own dehumanization."
About the Writer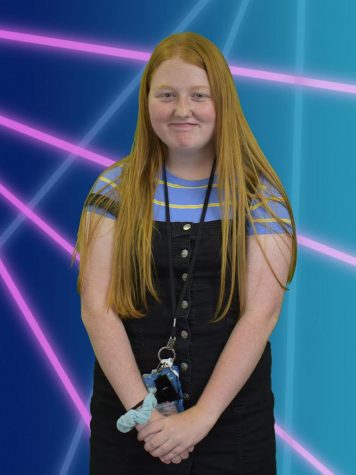 Riley Letendre, Managing Editor
Riley Letendre is a senior at MIA and the Managing Editor for The Wave. She is also involved with theatre and Thespian Society. Her passions lie in writing...