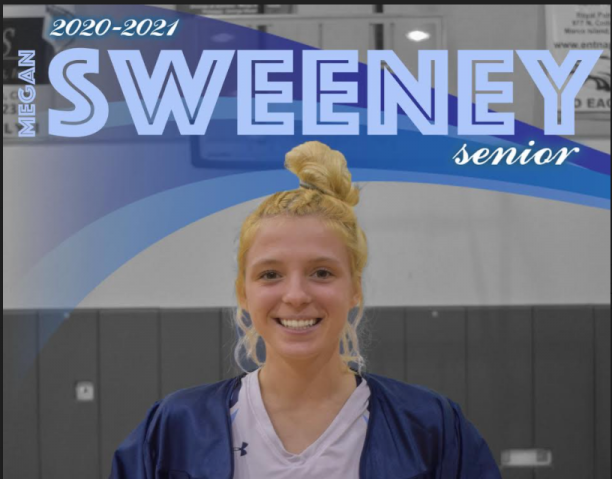 Senior Spotlight: Megan Sweeney
Megan Sweeney is a senior at Marco Island Academy and a starter for the girls basketball team. She began playing her sophomore year and has remained one of the most energetic members on the team.
Megan originally joined the basketball team because she loved the mental and physical aspects of the game. She specialized in defensive and offensive rebounds averaging 18 rebounds per game and with a school record of 34 rebounds against Everglades. Megan is ranked #1 in the state of Florida and #6 nationally for rebounds. 
Megan's biggest inspiration is her father, a full-time firefighter living in a different state. Since her dad isn't able to attend many of her games he always makes sure to check in and keep updated on her consistent wins.
Once Megan graduates she wants to finish her associate degree at FSW then hopes to go into a career in law enforcement or the military.
Some of her fondest memories of high school came from the sports here at MIA and the new friends she made along the way.   Although she is sad to say goodbye, she is thankful to Marco Island Academy and the opportunities she has had. With the set back of COVID-19 she wishes she could have redone her 2020-2021 season all over again.
Marco Island Academy will miss Megan's energetic and motivational hustle. She is sure to accomplish great things and MIA is looking forward to her success in the future.