Bold Week for MIA Basketball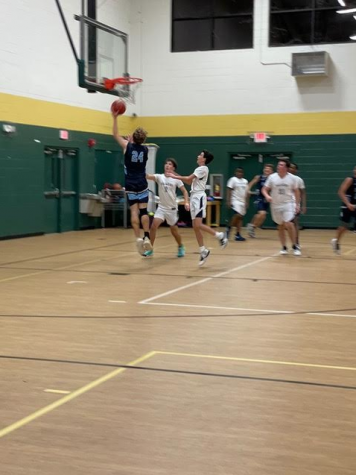 The Rays just finished their busiest week of the 2020-21 hoop season.  They started off at Donahue Academy where both teams pulled out hard fought victories.  Success came again on Tuesday night at home when both teams defeated the Everglades City Gators.  The boys then trounced the Mason Classical Academy Paladins on Thursday night, tallying their third win for the week. The final games of the week came Saturday afternoon against the Stingrays of Seacrest Country Day.  The Lady Rays were able to pull out an impressive victory over Seacrest, which made them 3 and 0 for the week.  The boys played a hard fought game but ended in defeat.  Head Coach Travis Barry seemed happy as he commented, "coming out of the week with 7 wins and 1 loss means that both of our teams should feel proud of all the hard work and commitment each player has put into their craft.  Our players train year-round, and that is really starting to show."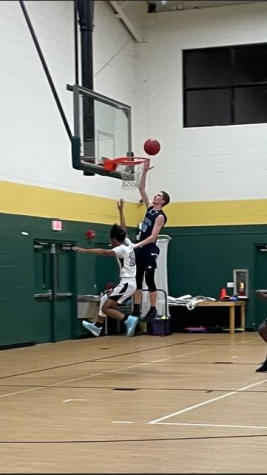 Everything meshed for the boy's team Thursday night against the Mason Classical Paladins. Right from the opening tip, they came downhill at the Paladins and scored with ease.  Their stifling press helped the Rays run up the score, giving the entire team ample playing time.  Impressively, all 11 players scored in the game. Kevin Barry and Johnny Watt led the onslaught; Johnny had 18 points and Kevin 25, with two coming by way of a dunk.  Assists came from multiple players, the most notable being Johnny with 9, Joe Reisinger with 6, Kevin with 5, and Kyler Howard and Tony Castillo with 3.  The rest of the juniors and sophomores, including Quintin Fitton, Nick Smithem, Shamus Coyle, and John Boxma, rounded out their stats with steals and deflections.  Freshmen Grayson Jones and Ryan Sweeney chipped in with nice buckets.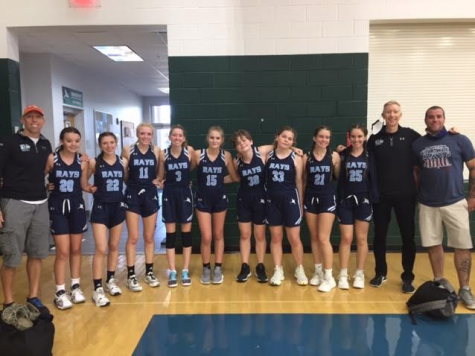 The Lady Rays' Seacrest game on Saturday was season-defining.  The game started off in back and forth action with tough defense.  Then, Jocelyn Snover sparked the Rays' three-point streak with a swish.  The ladies proceeded to knock down 6 three -pointers in a row, which put the Seacrest Stingrays down by double digits.  Bridget Sweeny helped keep the Rays defense on-point the entire game, causing many turnovers for Seacrest.  Megan Sweeney continued her unfathomable rebounding streak, pulling down 20 rebounds.  Megan is ranked #1 in the state of Florida and #2 nationally for rebounding, with an average of 19.3 rebounds per game.  Cadence Snover threw 4 nice assists and Jocelyn Snover hit 3 three-pointers.  I chipped in on offense with 6 three pointers.  The freshmen ladies were able to help throughout the game.  Katelin Reisinger had 2 rebounds, and Emily Reisinger had a deflection.  Piper Noyes and Ava Tobiason had nice defensive plays. 
This week, the boys have a game on Tuesday at The Village School of Naples and both teams play at our house Friday night against Cypress Lake.  Go Rays!

About the Writer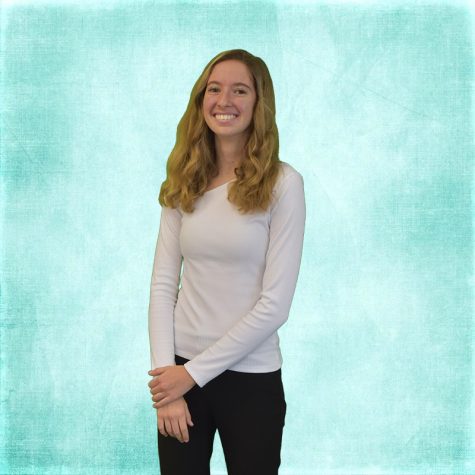 Kathryn Barry, Associate Editor
Kathryn Barry is a sophomore at Marco Island Academy and a staff writer for The Wave.  She is a Marco Island native as well as a three sport athlete,...