Riley's Rad Reviews – Cobra Kai
With the recent arrival of Cobra Kai's season 3 to Netflix, it seems one of the 1980s' most popular franchises is having a stronger comeback than ever. The series has revived The Karate Kid trilogy in a more successful and meaningful way than prior spin-offs and sequels and is making a new name for itself. 
The Karate Kid follows Daniel LaRusso upon his move to Los Angeles, or "the Valley," as it is often referred to in the film. In the first film, he struggles in school with bullies, led by karate dojo Cobra Kai's star, Johnny Lawrence. At least, that is until he befriends his maintenance man, Mr. Miyagi, who teaches him karate and becomes the father figure that he had been missing in his life. The conflict between Daniel and Johnny culminates in the All-Valley Karate Tournament, where after his now-signature "crane kick," Daniel is victorious.
The other films in the original trilogy, The Karate Kid Part II (1986) and The Karate Kid Part III (1989), follow Daniel through other karate-related escapades. In Part II, he travels with Mr. Miyagi to visit the family Miyagi left behind in Okinawa, Japan- unintentionally getting involved in another karate battle for honor and another romance. Part III picks up with Daniel and Miyagi returning to Reseda and moving on from their prior karate battles. A down-and-out John Kreese, the former sensei of Cobra Kai, struggles with no students and, with the help of his friend, Terry Silver, forces Daniel to participate in the All-Valley to "defend his title" against a new, more brutal Cobra Kai.
Cobra Kai comes in to play 35 years after the All-Valley tournament and starts from a down-and-out Johnny Lawrence's perspective. Since his defeat in the 1984 All-Valley Tournament, Johnny has struggled to hold down a job and lead a good life. Daniel now owns a successful car dealership and has a picture-perfect family of his own- the LaRusso/Lawrence dynamic now the complete opposite of where they started in The Karate Kid. Because of Daniel's success, Johnny's disdain for him has only grown. Upon running into Daniel when he needs his car repaired, Johnny is inspired to "strike first," one of Cobra Kai's karate tenets, and re-opens the dojo for a new set of students.
As the seasons go on, the series creates a "next generation" of karate rivalry between the characters' children. Plots follow Daniel's daughter, Sam, Johnny's estranged son, Robby, Johnny's star karate student, Miguel, and the other students in their dojos, in the process blurring the lines between good and evil and building intensity in their battle for morality.
Though seen on the surface as purely entertaining films and an action-packed series, The Karate Kid's universe has a far larger story to tell in its themes. Each film in the trilogy centers on a basic conflict between good and evil, or right and wrong- Daniel always being the side of good or right. But since Cobra Kai has entered the mix, it turns these once-straightforward themes on their head.
In the series, both Johnny and Daniel are seen as villains by different people. We see them both do good and bad things, help people, and hurt people. Other characters in the show may come in and switch sides, changing which morals they're aligned with. Or better yet, they create their own side. There is no totally right or totally wrong, which allows the audience to participate in the rivalry- making your own call as to who was right, rather than the showrunners doing it for you.
The creators bring back every character they can, whether for purely nostalgic purposes or a reason more important to the storyline. I don't want to spoil the special guests in season 3, but we get some special guests returning from the sequel films. Before the new season, we get reappearances from Daniel's mother, Lucille, and Johnny's Cobra Kai friends from the first film. They harp on the nostalgia of the original movies a lot, recreating or referencing scenes from the film, but not to the point where it takes away from the story.
Interestingly enough, Cobra Kai's story delves into the backstory of several characters from the original films. We understand why the characters are who they are- whether they have changed for better or worse. In season 1, we get flashbacks to Johnny's childhood, learning it wasn't just a walk in the park as the original film portrayed it to be. In season 2, we learn about what happened to Daniel's father and how this has affected his life, as well as how Kreese, Johnny's former sensei, came to be down on his luck. And finally, in season 3, we come to understand how Kreese became the cold person he is.
Another important thing to note is the long road Cobra Kai has taken to reach mainstream popularity. Cobra Kai made its first two seasons in partnership with YouTube Red, a "B-level" streaming service. While it grew a small following and was somewhat advertised, they struggled for viewers since the service is so limited. After season 2, YouTube decided not to renew them for a third season. The production company, Sony Pictures Entertainment, allowed for a third season to be filmed regardless, and following months of "shopping around," the creators finally struck a deal with Netflix. This allowed the series to have a new home to release season 3 and be renewed for a fourth season. Since the series's installation on Netflix, it has grown in popularity and is more of a household name than it was before.
It's no coincidence that Cobra Kai has reached its success when it has. The Netflix release of the series came at the end of the summer, a time where we were unsure of what the future holds (as we still are now) with the Coronavirus, politics, and everything else going on in the world. Like most 80s movies, The Karate Kid is the product of a simpler time, and though it showcases serious conflicts, it still is seen as a positive, inspirational film to many. This series is a more honest look at life than the films but carries on the message of how being a good person can get you farther in life and that sometimes you need to fight to get what you want.
Watching a series like Cobra Kai is a sort of amazing experience for any fan of the original franchise. It has managed to bring a franchise that was thought to be dead after two poorly-received spin-offs (The Next Karate Kid (1994), a sequel, and The Karate Kid (2010), a remake) back to life. While Cobra Kai may not be the most appealing to teenagers, I encourage more teens to give it a try. It's a good model for how a sequel series should be done, and it provides something for everyone with its mix of 80s nostalgia, comedy, action, and drama. 
About the Writer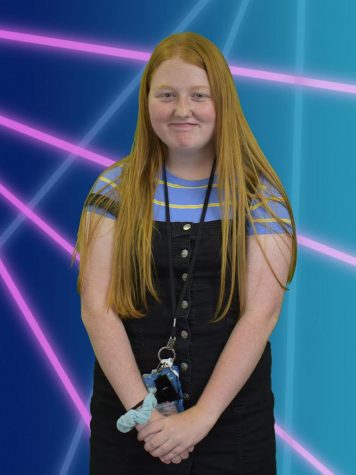 Riley Letendre, Managing Editor
Riley Letendre is a senior at MIA and the Managing Editor for The Wave. She is also involved with theatre and Thespian Society. Her passions lie in writing...