Leaf Me Alone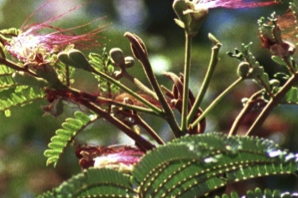 The Serianthes nelsonii is a tree species native to Guam, receiving a lot of attention lately. The University of Guam has been working with this particular type of tree to unlock more information about its rare leaf qualities. According to their website, the leafy giants have been on the U.S. Endangered Species List since 1987. So, what makes these trees so special?
While the Serianthes nelsonii might not be capable of retracting its roots and move, it can modify its leaves to acclimate to sunlight patterns. Harsh amounts of sunlight can damage a tree; by adjusting the leaves' position, the tree can provide ample shade to avoid the sun's rays. This process may sound like something from a storybook, but nature never fails to surprise us.
Despite this unique adaptation, the Serianrhes Nelsonii population is under attack. Researchers at the University of Guam believe that the reason for the recent decline is some sort of pest infestation, but they are not entirely sure. On the United States Fish and Wildlife Service website, there is a review of a 5-year recovery plan that was set in place for the areas in Guam containing the Serianthes nelsonii. The plan involved keeping a watch on the area and preventing the clearing of land. Scientists have emphasized keeping a close eye on this species, providing insight into other tree species. 
While this news in the scientific community mainly pertains to Guam, it's important to recognize how the trees were researched. The Serianthes nelsonii are federally protected because of their declining population. Typically, it is illegal to test and research endangered plants and animals. However, scientists were able to conduct this invaluable research because the data collection methods were deemed safe. Throughout this research, there was a strict standardization of the scientific process, which guaranteed the tree's safety. Subsequently, this testing did not directly affect the population size in any way. This is yet another great example of the effect science has on policy. Science has become a pinnacle evaluation of policies within the scientific research process. As time goes on, science and legislation become closely tied together to preserve and understand our planet.
About the Writer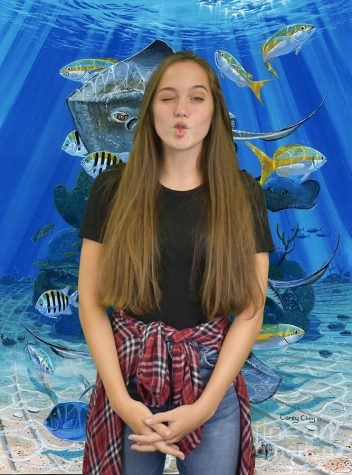 Haylen Irvan, Environmental Editor
Haylen Irvan is a junior at Marco Island Academy and the Environmental Editor for The Wave. She is a member of the Science National Honors Society and...