Top 10 Worst Gifts for Kids Found on Amazon 2020
The holiday season is here and gifts are flying off of store shelves! Here are some that are flying off of Amazon (some quite literally)!
1) Arendelle Castle Playset (amazon)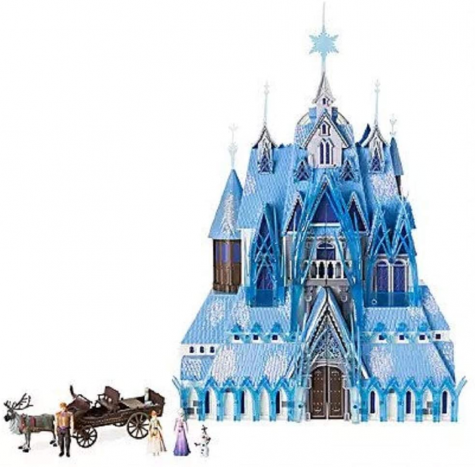 Honestly, this seems like a pretty neat gift for any Frozen fan, if you are willing to take out a second mortgage to pay for it. On Amazon, the plastic palace is yours for only $169.99! In fact, many of the reviews say it is "junk" so that's uh…well, I guess that's not really a selling point but I'm trying here, ok? Maybe something else will be more in my price range.
2) Pop Up Ball Pit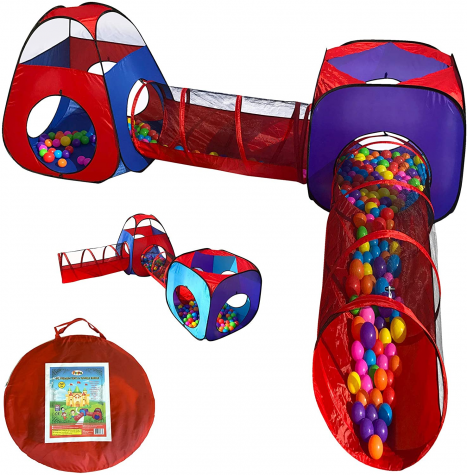 Nothing says "Christmas morning" like a massive pop up ball pit in your living room! I was surprised that Amazon carried this for just $39.95! What a steal! At first, I didn't see anything wrong with this until I read the reviews. There is no way to keep all of the plastic balls inside of the structure, meaning they go EVERYWHERE. Apparently, everywhere but the tunnel, where they are supposed to be. So then, your whole living room becomes a ball pit! How fun! On second thought, maybe not.
3) Crayola Sprinkle Art Shaker (amazon)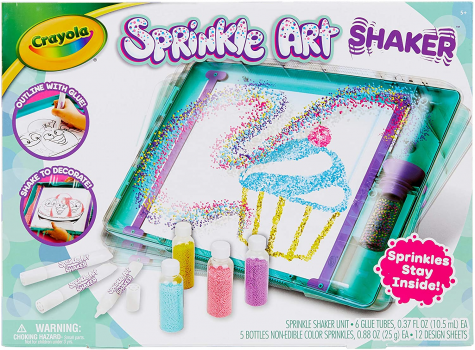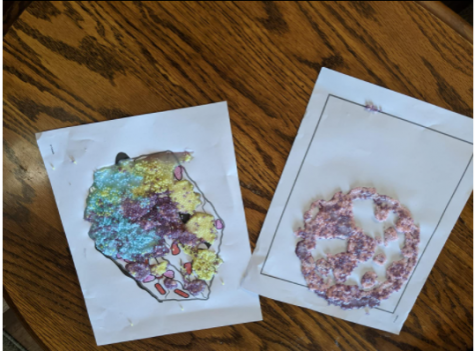 When I first saw this toy, I immediately knew it would be an absolute mess, but the craft prides itself on how it is easy and not messy. The way the toy is designed allows kids to create sprinkle masterpieces without the contents going everywhere (very different from the ball pit fiasco earlier). My problem with this item was not the mess or the price, it was the final product. Many parents complained about how it was not worth the "30 minutes of fun" or the unimpressive craft. Do you think the artwork above is worth $19.99? I'll let you be the judge.
4)  Alien Dissection Kit (amazon)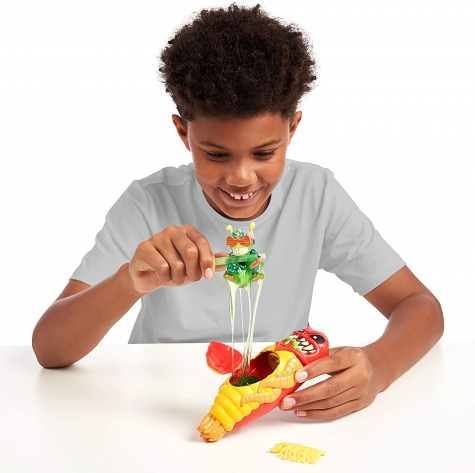 Where do I begin? Maybe I'll start with EW. Seriously, when are we going to stop pretending that kids enjoy playing with gross toys? Amazon says, "A bag of reusable ooze is included in every alien stomach as well as a tweezer tool to help pull out the alien stomach contents!" Come on, Amazon- This is repulsive and definitely not the ideal stocking stuffer.
5) Unichord (amazon)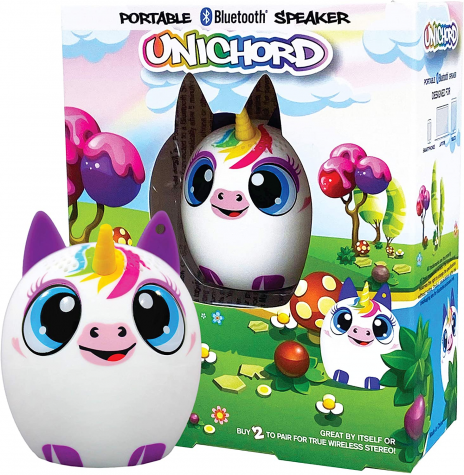 The packaging of this toy is vibrant and colorful, much like the adorable unicorn inside. However, I am not sure that every kid needs a Bluetooth speaker. Imagine walking into your child's room and they're blasting Kidz Bop. If I was a parent, I don't think that this toy would be "music to my ears." One review is from a grandma who gave this to her three-year-old daughter. Sure, let's give a toddler a Bluetooth speaker to go with her iPhone X. "Hark how the bells, sweet silver bells, all seem to say, 'throw this away.'"
6) Clack! (amazon)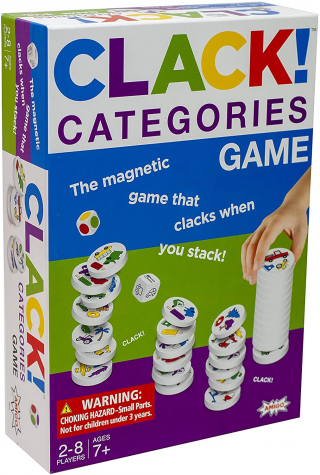 "The magnetic game that clacks when you stack!" To be honest, this already doesn't sound too promising. Apparently, the purpose of this game is to build the highest stack of magnets. Now, you can get clacking for just $21.28! I'd rather get coal for Christmas! 'Clackin' around the Christmas tree' just doesn't sound right.
7) Hannah The Pegasus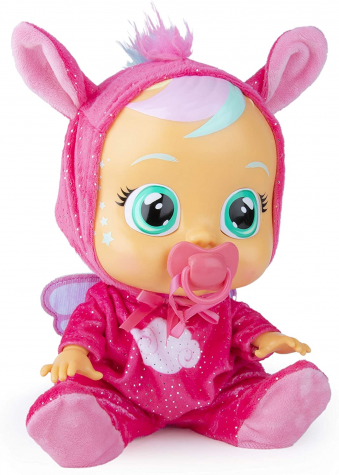 I am so confused. The new Hannah The Pegasus doll is part of the Cry Babies collection. Cry? Yes, you heard that right. If you add water, the doll cries "magical" tears. I'm not sure why a child would want to play with a doll that cries, but then again, toys are becoming more bizarre by the minute. Also, what makes Hannah a pegasus? She doesn't have a tail and her ears are just part of her onesie. Overall, this is one confusing gift. Honestly, I don't think that this gift would bring joy to the world.
8) Hands-Free Drone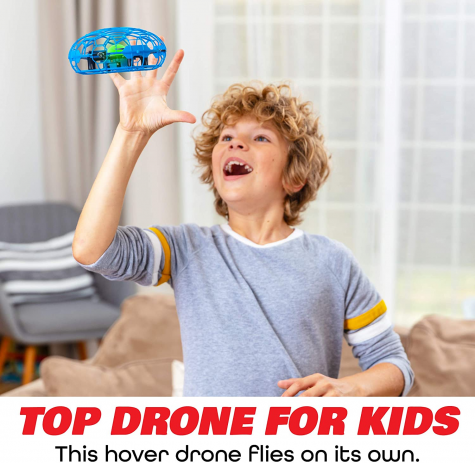 For CHILDREN? Yes, this is a hands-free drone that your kids can play with indoors or outdoors. I think my favorite part about this toy is that they tried to market it as if it is educational by proudly saying it is STEM certified. I think the only thing a child would learn while playing with this is how to glue a broken lamp back together. I can imagine this drone soaring around the house, crashing into walls, and only flying for 8 minutes. Yes, the drones can only fly for 8 minutes, then they must charge for 50 minutes. "O' Christmas tree, O' Christmas tree, your precious star is history."
9) Sew Simply

Sure, what could go wrong with giving children real needles? This gift is just "sew" cool for kids ages seven and up. At first, I decided to give this gift the benefit of the doubt and believe that it had some sort of "safe" sewing process. I was horribly wrong. This is essentially a standard sewing kit with some enticing rainbows and unicorns slapped on the bag. Finding a good gift nowadays is like finding a needle in a haystack!
10) Gotta Go Flamingo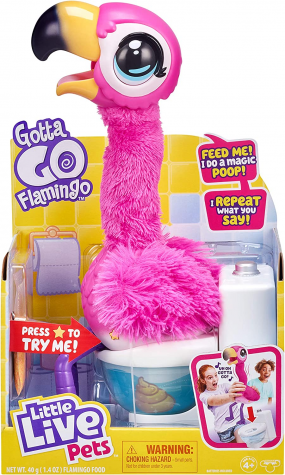 This is definitely one of those ideas that sounds great in a sales pitch, but on store shelves, it is just unfathomably awful. I feel that it is my duty to advise you to not purchase this product. This perfect pink flamingo sits on a toilet and well…poops. This is the worst toy I have ever seen, yet it is one of the top gifts this year for children ages 4 and up. Have you ever smelled a flamingo exhibit? It's not exactly something I want to remember. I would say that this gift is pretty crappy. I'm sorry if this is on your wishlist.