Key Club: Unlocked
The hard work of MIA's Key Club members has not gone unnoticed. Key Club, headed by Mrs. Galiana and Mr. Butler, hosts a large group of students who wish to support their community and better their overall school experience. Key Club's continued support of Marco Island's community has furthered communal relationships and allowed students the opportunity to create community connections. Key Club Officer Phoenix Gutierrez says that members "…get volunteer hours and it gives you something to do after school and it feels good because it's all volunteer work." 
Key Club contributes to a wide range of activities including beach cleanups, the Spooktacular at Mackle Park, food drives, and even UNICEF collection boxes. As Key Club continues to evolve amidst the COVID-19 pandemic, online opportunities are a new way for members to contribute to their community in a safe manner. Because of COVID-19, Key Club has held its meetings online. The safety of its members comes first and Key Club prioritizes this for its members. 
Most recently, 11 of Key Club's members volunteered at the Elf & Bribe Seek at Mackle Park and 6 members volunteered at the Drive-In Movie at Veterans Park on Friday, December 11th. If you are interested in the future of Key Club, you can speak to any of the adult advisors as well as currently enrolled members.
About the Writer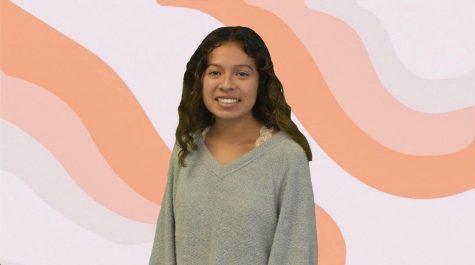 Yessenia Martinez, Contributing Writer
Yessenia Martinez is a junior at MIA and a Staff Writer for The Wave. She runs for MIA's cross country and track team. Being a Marco Island native she...