Mighty Mantas Make Moves on Mason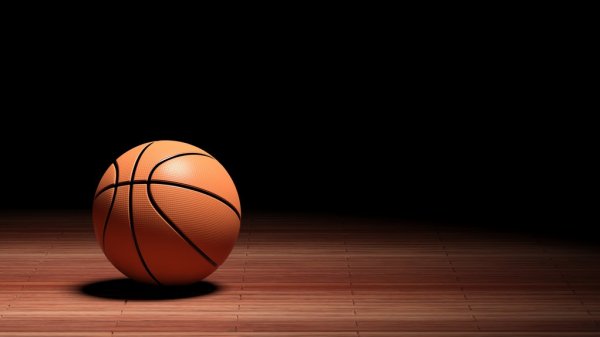 The MIA Rays boys basketball team played phenomenally against the Mason Classical Academy Paladins at home in their third game this past Friday night.  The Rays defeated the Paladins in a 97-35 win, bringing the Rays' record to 2-1.
Right from the start, the Rays played with ferocity.  Kevin Barry won the tip and hit it to Johnny Watt who scored the game's first two points after a straight line drive to the basket.  After a turn over on the Paladins' end, Kevin drove into the lane and scored a bucket right in front of the basket.  One play after another, the Rays stole the ball from the Paladins, threw it up ahead and the Rays scored artful layups from unselfish assists.  The Rays showcased their defensive agility as well as their offensive skills throughout the game.  The Paladins fought hard, but were no match for the mighty Manta Rays. 
When asked about the team's performance, Senior Co-Captain, Kevin Barry, said, "I really thought the team played an unselfish, high-energy game from the opening tip to the final buzzer.  I would also like to give props to Coach Watt for stepping up while my dad, Coach Barry, was out of town.  He didn't miss a beat."
All of the players had outstanding performances.  Kevin Barry and Johnny Watt had amazing statistics across the board.  Barry led all scorers with 35 points, Watt totaling 21.  Barry had 5 rebounds, 5 assists, 1 major block, and 9 impressive steals.  Watt was key due to his versatile role.  He had 13 rebounds, 7 assists, and 8 steals.  Other double digit scores included Kyler Howard with 17 points and Joe Reisinger with 12 points.  Howard had contributed in every category while Reisinger filled the board with 5 rebounds, 7 assists, and 5 steals.  Freshman Grayson Jones had his first points of the season off of a fast break. He also threw a nice assist to Shamus Coyle, who added points for the Rays.  Tony Castillo, John Boxma and Quintin Fitton put up stats in nearly every category while Nick Smithem drew important fouls and continuously ended up at the free throw line.  Ryan Sweeney brought defensive intensity. 
I would also like to give a shout out to the cheer team who brought amazing energy to help fuel the boys' win.  Their posters, stunts, and half-time dance fired up the crowd. 
The boys have three home games this week against the Village School of Naples, Oasis Charter High School, and Donahue Academy.  The first game is at 6:00 pm on Tuesday against the Village Knights.  The Lady Rays play before the boys games on Thursday and Friday night.  Let's go Rays!