Sip or Straw
Starbucks has introduced a new lid design that eliminates plastic straws. The company decided to make this change in an attempt to become a more sustainable company.
On the Starbucks Stories & News webpage, it states, "As part of the company's efforts to phase out plastic straws worldwide, a recyclable, strawless lid is the new standard for iced beverages in Starbucks stores."
The crusade began in 2018 when Starbucks claimed that they would "phase out" straws until they were nonexistent in 2020. Michael Kobori, Chief Sustainability Officer for the Starbucks Corporation, stated that "Recyclable, strawless lids for customers across the U.S. and Canada is another step in our journey to reduce our environmental footprint…"
The Starbucks webpage also mentions the company's goal to have 50% less waste sent to landfills by 2030.
The Ocean Conservancy says that, "Plastic has been found in more than 60% of all seabirds and in 100% of sea turtles species, that mistake plastic for food." This is the reason why many companies are turning to plastic alternatives.
Loading ...
About the Writer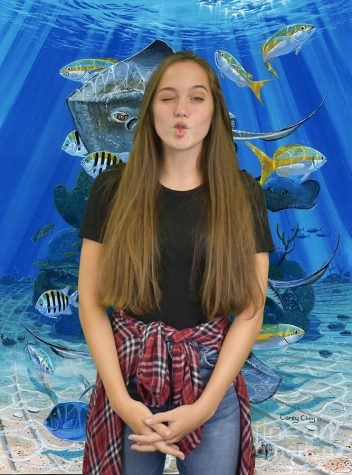 Haylen Irvan, Environmental Editor
Haylen Irvan is a junior at Marco Island Academy and the Environmental Editor for The Wave. She is a member of the Science National Honors Society and...