Kevin Barry Wins the Night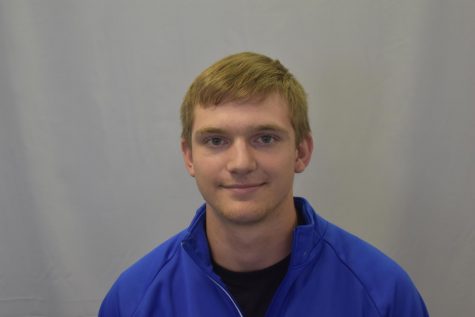 More stories from Chris Lewandowski
Marco Island Academy students were recently presented with the opportunity to compete in the "Laws of Life" county-wide essay contest in Collier County. 
Each year, students are tasked with choosing from a list of "Laws of Life" and writing an essay regarding which one they find most important.
The best essays from each age bracket are selected through the school and submitted to the county to be judged. From there, ten finalist essays are chosen to move on to the final round of judging for each age bracket. 
After the final round of judging, only four essays remained.  Kevin Barry, a junior at MIA, was one of those four finalists. 
When Kevin initially told his sister he was going to be competing in Laws of Life "she blurted out within two seconds, "Cooperation!, That's the Law of Life you need to write about!" That is where he found inspiration and started his research.
"No lone individual has ever made a profound improvement to our world without a team," he said. Basketball is a cooperative sport, his dad is a coach and Kevin is his son and player. "Therefore, "Son of a Coach" was born."
Kevin spent weeks writing and perfecting multiple drafts of his paper to create his final result.
"I did not have an amazing or heart-wrenching personal story to tell, so the only way to get far in the competition was to be uplifting and persuade readers that cooperation was the most important Law of Life," he said.
Kevin quickly learned to move on to the finals, he would need an "adept speech to match his motivational paper."
He had one goal: "If I can inspire even one person to be more cooperative in their daily life after listening to my paper," he said, "that is more rewarding to me than getting money or recognition." 
"After delivering my speech to the judges, I immediately knew that I had accomplished my goal. No, they were not reduced to tears like in some of the other speeches, but they had inspired smiles on their faces." 
It was especially the case for "the only male judge in the room," Kevin added, "who was beaming with motivation as I walked out of the judging room." When he finished, the judge "looked like he was about to go try and save the world, by using cooperation of course."
Each of the four finalists was invited to a dinner where they were to read a portion of their essay.
During the finals, Kevin was competing against three other people: Jefferson, Betsy and Annaleigh — and all three had amazing stories to tell. 
Jefferson's story used figurative language to talk about mission trips that he took to Haiti. Betsy is a high school senior who is living on her own after being abused by both of her parents. 
Annaleigh's story was about how she was diagnosed with osteosarcoma, which is a rare and aggressive bone cancer in her femur. She also discussed how she has been battling death for the past year, going in and out of chemotherapy, along with enduring a leg amputation.
When the results came in, Betsy was the first place winner, Annaleigh was the second-place winner, Jefferson was the third-place winner, and Kevin was the fourth-place winner. 
Each of the four finalists had a chance to read their essay to the crowd attending the banquet, but when Kevin was called, no one expected what he was going to do next. 
He went up to accept the money and read his essay, and decided to "give my check to Annaleigh, as it was the least I could do to honor her strength and kindness." 
The audience was overwhelmed with the kindness and Barry received a standing ovation. "It was heartwarming to know that there were so many people out there who valued Annaliegh's story as much as I did."
"I felt happier leaving the banquet with $0 than I would have with the first-place prize of $2,000."
Most importantly, Kevin learned that there are more things in life than speeches, essays, medals, and prize money. 
"Cooperation is important but compassion overrides everything. Compassion leads to strength and cooperation, especially in the case of someone like Annaleigh." 
Growing up, Kevin's father taught him that "people do not remember what you said or did. They remember how you made them feel." This has undoubtedly resonated with him, and he clearly strives to inspire compassion, cooperation, and kindness within others.
About the Writer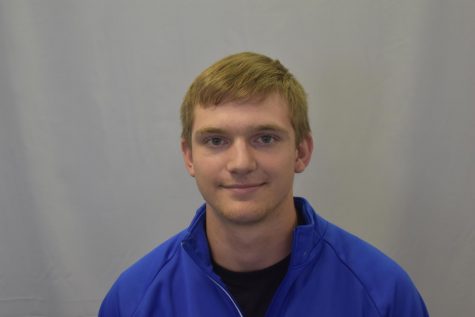 Chris Lewandowski, Staff Writer
Chris Lewandowski is a Junior attending his first year at MIA after transferring from Illinois. He is involved in Key Club and works to give back to his...