Sprinting to the Top
MIA Varsity Track and Field looks to get back on the map and compete with the big dogs of Southwest Florida.
As winter sports come to an end, track season looms in the minds of many. A number of our runners participate in a variety of other sports at MIA, and therefore track is the most diverse sport at MIA. This is because student athletes participate in track and field to keep in shape for sports the following year, and the variety of events and races the sport has to offer.
With a large freshman class that entered this year, new additions to the team who are looking bright in their high school track debut season with MIA. 
Freshmen speedsters Devon Wheeler, Caitlyn Sadofsky, Victoria Munnelly and Charlize Noyes all run the 100m, 200m, and 4x100m.  
Freshmen milers Luis Jauregui, Sommar Kashey and Kathryn Barry all run the 800m, 1600m, and 3200m. 
Returning sophomores Tony Castillo, Ryan Palambo, Brenna White, Yessenia Martinez and Wendy Saynes compete in the 800m, 1600m, and 3200m, while new sophmore runners Nick Vergo, Ryan Minor, and Morgan Pohutsky  the 100m, 200m and 400m.  
Junior Johnathan Watt runs on the 4x800m team, while also balancing other sports as well.
Seniors and four year cross country runners Camden Jones and Damien Tschida both run the 800m, 4x800m, 1600m, and 3200m.
Suzie Linn, our lone hurdler and senior girl on the team, runs the 100m hurdles and placed 6th in the state freshman year and after coming back from injury placed 11th her junior year and looks to make her 3rd state appearance this spring . 
Coaches Bruce Kretchmer, Jerry Miller and Logan Bruce have worked very hard to provide the team with the most beneficial workouts and strategies, making it easier for all athletes to get the most out of the sport. 
With the determination from both the runners and the coaches, the Rays look to race to the top of the district this season, and take their place as champions.  
About the Writer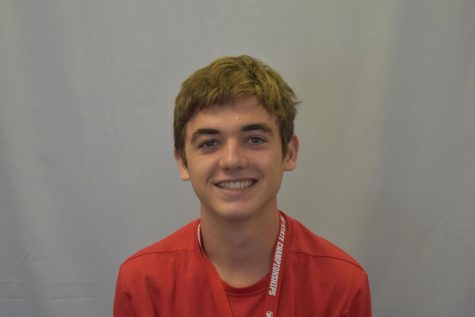 Camden Jones, Staff Writer
Camden Jones is a Staff Writer and senior at Marco Island Academy. He ran varsity cross country and track for all four years. He also stubs his toe sometimes.