What is Interact up to?
Interact will be doing Valentine's themed bake sale on Valentine's Day which will include brownies, cupcakes, and other baked goodies. Be sure to buy one for yourself, or share the love and buy one for someone else!
Boo and Biffle grams will be returning as well, so make sure to buy your loved ones and friends something nice. Please make sure to write who it's from, who it's to, and what mentoring the person is in. It will help a lot to get the person their card. Boo grams are for that special someone you have in your life, and if you don't, fret not, as the Biffle grams are for your best friends. Make sure they feel loved by purchasing these for them.
Interact has also been working with the community to help with the Nursing Home, and giving them Valentine's day cards, and working to help with the upcoming Relay For Life. 
Relay for Life is a community-based fundraising event for cancer-related institutions. Interact will be participating in 3 different shifts. 2-4:30 and 4:30 to 7. There is also the option of doing the supershift, which is going from 2-7.
 If you would like to join and help support at Relay For Life, please talk to Miss Scott.
About the Writer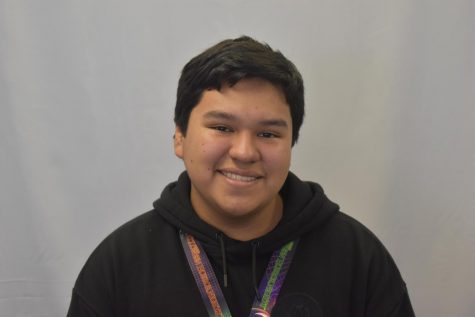 Koby Garcia, Staff Writer
Koby Garcia-Lopez is a junior and Staff Writer for The Wave. 
Koby enjoys living in the moment, being with friends, and talking. He's in the Thespian...