Suzie Linn: MIA's Track Star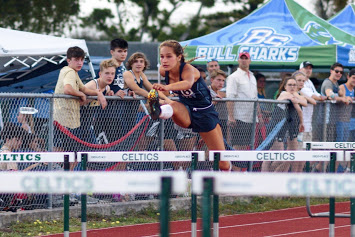 Suzie Linn is a junior at Marco Island Academy. She has been involved with our track team for the last two years and is known as the "MIA Track Star." During Suzie's freshman year, she astonished the crowd by finishing in eighth place at states. This year, she competed in Wesley Chapel, FL on April 27th and placed 3rd at regionals, allowing her to continue on to states. 
Suzie Linn started off this season strong until her first meet. When jumping a hurdle, what she does best, she lost her footing and ending up severely injuring her ankle. This ending up taking her out of commission for the first few weeks of the track season. However, this did not stop her; she wasn't ready to give up just yet.
The day her doctor cleared her to start practicing again, she did.  She states that, ''My races were more focused on not getting hurt than winning.'' When Suzie came back from her injury, she wished that she wouldn't go straight into hurdling because, if she got hurt again, she wouldn't want to worsen her injury. In the meantime, Suzie was going out to a track and running so she could be in shape for next season.
Suzie has been doing track since she was very little and has come a very long way to get to where she is today. Track has made her the person she is and it is what makes her the happiest. The sport has put her through her ups and downs. Even though she didn't place as high at she wanted; she still did her best and everyone was, and still is, very proud of all the hard work she has put in. Not only is Suzie ready for her senior year, but the whole school cannot wait to hear Suzie's name on the announcements saying that she will be going to states for the third year in a row. To all other schools: watch out, because Suzie Linn will be jumping her way into first place at states next year. 
About the Writer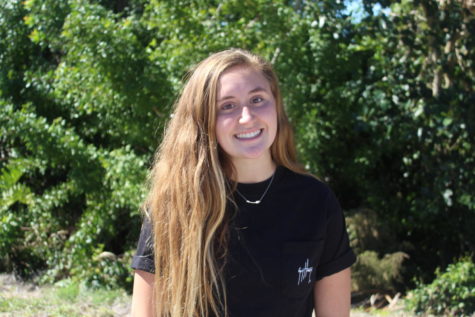 Sophia Shea, Staff Writer
Sophia Shea is a 14 year old at Marco Island Academy and staff writer for 'The Wave.' Sophia plays on the varsity volleyball team as an outside hitter....