Graduating to a Permanent Campus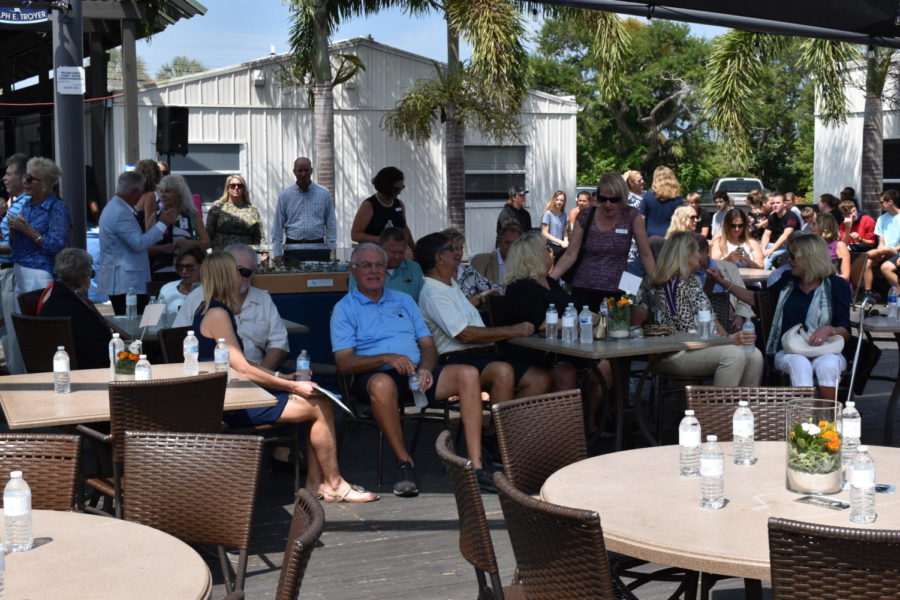 On May 12th it was announced that MIA has received all the money needed to complete Phase One. This was from the help of charitable donations from Bill and Karen Young, Myrt Rose and many other generous people giving the school a chance to become permanent. Also, a Groundbreaking Ceremony took place on May 13th and all the students, faculty, and board members were invited to celebrate the new era of Marco Island Academy. It was announced at the ceremony that so far MIA has raised around $6.6 million and including the land it is over $8 million donated. This means Phase Two is already 35% completed. The best is yet to come and the dream is coming true.
Founded by Jane Watt in 2011, Marco Island Academy is home to over 200 students and has become a competitive school in Collier County thanks to its exceptional test scores.  Though the school faced adversity in the beginning, its future is incredibly bright. The academy plans to expand into larger permanent buildings and a bigger campus overall. Thanks to the support of the community and numerous generous supporters, the plan is to officially break down in June. Eventually, MIA plans on removing the portables that are there now and expand into the empty lot next to The Estuary Condominiums. The end goal is to offer students more opportunities and a great place to get an amazing education in a more comfortable and secure environment.
Now that ground has been broken, Phase One will begin. Phase One will be the Arts and Athletics Facility located in the middle of the campus. Plans include two full courts for Basketball and Volleyball, along with corresponding locker rooms. The plan also includes a stage for performances. There will also be a new drive-in that goes around the new site.
Phase Two of the Master Plan is the Academic Center which will be three stories tall with a total of 25,000 sq ft and will have sixteen classrooms inside. There will be rooftop dining for students as well as an outdoor living laboratory. From a design standpoint there will be a glass truth wall. The campus plans to be very environmentally friendly, as the building is designed with an irrigation system to conserve and reuse water. The Parking Lot across from the classrooms are also a part of Phase Two.
Phase Three will be the final phase of building and this will include a full length soccer field.
For the second time in a row, MIA has ranked in the top 2% of the nations most challenging high schools. The test scores have been through the roof and has some of the best in Collier County. However it struggles with the funding aspect. Since Marco Island Academy is a charter school, it does not receive funding from either the state or the district to build, as a result the school runs on the support of donors. These donors will also fund the building of these new centers.
Phase One is expected to cost about $4,500,000. Phase Two is a little more larger and complex and is expected to cost  approximately $6,500,000. The final phase will cost the least, mainly because it consists of a lot of site clearing in addition to the field, and will cost $1,500,000. The total project cost will be a staggering $12,500,000.
By the end of February, MIA had raised about $2.6 million and that has come from private donors as well as money from Tract K. When it was realized that the 12 acres of land from Tract K would not be going to the school, there was a $1.25 million payout to MIA to fund their building of a new school at a different location. Although it's not a tremendous amount of money, every bit helps and it has gone into the funding for construction.
Even though the school is getting permanent larger buildings, MIA is still expected to be a smaller high school with a capacity of around 400 students. This is still a very small amount considering the average high school in the country has about 800 students. The small size will enable to school to keep the "family" atmosphere and vision the school was founded on and it was actually a very strategic plan. According to Jane Watt, 400 students is the optimum capacity for Marco Island Academy. "When we were originally designing the program for the school, I did a lot of research on sizes and success levels, and one of the things that I saw over and over and it's not done actually in education because it's so expensive to do it this way is if you only have about one hundred students per class. They say that the number of interactions that those students have with both their teachers and administrators is ideal. So you have less instances of violence, less bullying, less issues and more opportunities for those kids." MIA has never wanted to be a big school, it has always been a smaller option for kids in Collier County who prefer more personalized interaction and learning. "I never want to lose the culture, hopefully when we grow into our new building, we will never forget who we are," said Watt.
When faced with the question of her vision for the school, Watt responded with, "it's funny, it's changed throughout the years. What I thought the original building would be is a lot different than where we are now, but my dream has always been from the very beginning to have a permanent facility for the kids, that was always top priority. It's just been taking longer than I hoped." The entire process has been overwhelming for Jane. However, she remains optimistic. "When I think of the journey I don't think about it in years, I think of it in people, the people I met along the way and the students have been touched and who have touched my life, through the process. and I have been very fortunate because I have been blessed with some very amazing people who've helped in giving me guidance and helping direct which way the project is going to go. Also, just giving. There are so many people who donated here for no personal benefit and just believed in what we were doing, and that to me was what was really powerful. But, the biggest thing that hits me is just when I get to see the students here and I see how well they are doing and I get to hear of their futures and think maybe I got to play a small part in it."
Once the buildings are up, Jane hopes that MIA will be the number one choice of school in Collier County for students and parents. "As a parent who obviously had kids in this school, the most important thing to me was the teachers and the culture, but I think too many parents and many kids who are in eighth grade, want the building. They want to have the facilities and I don't blame them. I want to be able to offer that to them, so I'm really excited because I think it will definitely pull in more students." As far as the final timeline goes, with ground breaking in June, it has been said that phase one will be done in less than a year. There will most likely be bumps in the road along the way, as with everything, especially with the weather and hurricane season along with the complicated process. However, the plan is to have it open for the following year in August 2021. As far as the other phases go, it will be taken one step at a time and it's too early to say. The biggest thing is that it is actually happening and it will start very soon.
About the Contributor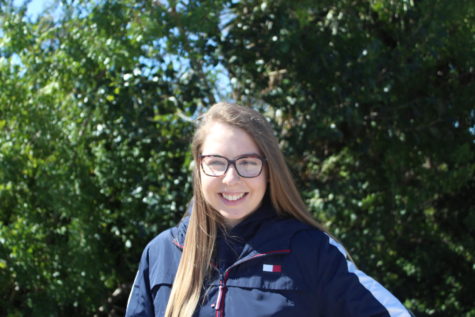 Mia Mikula, Digital Media Editor
Mia Mikula is an eighteen year old senior expected to graduate in May of this year. This is her second year in journalism and enjoys spending time with...