Licensed to Sauce
More stories from Madison Kutella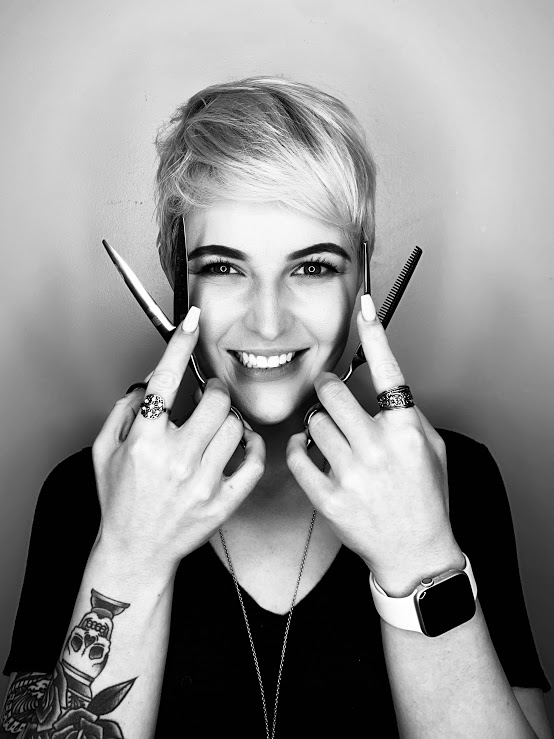 High school graduation, for many, means college is right around the corner. However, college is not for everybody. Larysa Chystyk, a 2017 Marco Island Academy graduate, decided college was not the only option for her, and she went on to become a very successful licensed hair stylist.
From a young age, Larysa always knew she fell more on the creative side and enjoyed making people happy. She had trouble deciding what to do with her life after high school until her fiancé, Otto Lawrence, asked her, "What are you doing after graduation?" Not having the slightest idea of how she wanted to spend the rest of her life, she began discovering different opportunities.  She was puzzled to perceive that she was more of a creative individual because she was left with a limited amount of options.
Without a doubt, Larysa was surprised that Otto suggested cosmetology, for she had never done her own hair, let alone other people's. She had no idea that cosmetology would soon be a strong vehemence of her's until she went on tours of cosmetology schools and spent more of her time in salons.
Pursuing an aspiration is never easy for anybody, but Larysa embraced what she was given and sustained a positive mindset through it all and got to where she needed to be. On top of spending five days a week for eight hours a day at Paul Mitchell School in Fort Myers, Larysa also had to become employed, working long and hard hours in the service industry to afford her schooling. She had no financial support whatsoever, which made it difficult to continue on, but she still pushed through and finally graduated.
After her graduation, Larysa became eligible to take the State Board of Cosmetology exam to become a licensed professional. Larysa had passed her exam and had to go through an interview process at Michael Thomas Hair Design with both owners and a trainer who hired her. She apprenticed under her trainer for eight months while she learned real life procedures and techniques. Larysa progressed through the program seamlessly and is now a Redken stylist at Michael Thomas Hair Design in Naples.
For Larysa, being a hairstylist is not only her occupation but her passion. "My absolute favorite part of my job is the big finish at the end of every service. I treat my clients like friends so their happiness is my happiness and their despair is also mine," says Larysa. "Seeing them light up with joy when they see what I had created for them in the short few hours I spend with them is really what fills my heart." 
Outside of the salon, Larysa is very active. She does activities such as yoga, painting, reading, traveling, and spending lots of time outdoors because it keeps her energy up, spiritually and physically.
If she wasn't in the beauty industry, Larysa's life would be completely turned around. Cosmetology is where she truly found herself and achieved her goals. "I would still be soul searching and lost if I wasn't part of my incredible industry." Now, she is pursuing what she loves daily while becoming the best version of herself.
You can book an appointment with Larysa at Michael Thomas Hair Design by calling (239)-430-2800.